About The Pilates Pod, Hitchin
The home of Pilates in Hitchin, Hertfordshire
The Pilates Pod was founded in 2011 by Michelle Smith as a centre for excellence in Pilates.
It is the first dedicated Pilates studio in Hitchin, Hertfordshire, and one of only a handful of Classical Studios in the UK, offering the full authentic Pilates experience.
Owned by Michelle and Ed Smith, Michelle is a teacher of the Pilates method for over 20 years (in both Classical and Contemporary approaches), mentor and teacher trainer and instructor to many professional sports players, stars of stage, screen and music, and broadcasters, and every one in between from 92 year olds to 9 year olds. 
Our dedicated team have all been with us for a long time, and some are even clients turned teachers or admin staff. Our clients have gone on to make friends and are often social together outside the studio. We're one lovely Pod Squad family!
What to expect when you come to
The Pilates Pod
When it comes to Pilates, we know our stuff! We're not into fitness fads or fashions so you won't find hybrid fusion sessions like core classes, Piloxing or Yogalates. Instead, we offer you the chance to learn a rewarding, traditional Pilates discipline that will enhance your well-being and return you to (your) life.
Established in Hitchin in 2011, we've helped thousands of people, young and old, achieve things they thought were impossible.
The Pilates method is like knowing how to make a really excellent chocolate cake! You need good ingredients, a recipe method of what to put in, when and how much, and a well trained teacher to know the outcomes of what you do, the choices you make and what is the cause and effect.
Our teaching team is highly sought after and has gone through vigorous and lengthy training programmes to become fully comprehensive Pilates teachers (which means to you, that we're trained in the whole Pilates system not just parts of it like Reformer or Mat.)
A comprehensive teacher will have completed a minimum of 600 hours of training at a school that offers education in the entire Pilates Method and not a 'Pilates-based' programme that is provided by the fitness industry (often referred to as Level 3 or Level 4.)
That means you be assured that what you are learning is actually the full Pilates method, not part of it or an interpretation.
Our studio is equipped with a full suite of traditional Pilates apparatus and small props, as well as the traditional high mats for floor work. It's there to get the very best out of you, to give you a challenge, to give you support, to give you what you need individually.
In essence, we're the great classic chocolate cake, and that's why we get results for our clients! This, along with the warm and supportive environment we're known for and our strong values, means people keep coming back.
We chose the name "The Pilates Pod" because it was our conscious decision to be a small "pod' rather than a Pilates "warehouse."
A 'pod' of the pea plant, holds and helps care for the seeds (the peas) whilst they grow and ripen. A group of dolphins is also a 'pod' and they are social creatures which work together as a pod to protect, hunt, care for, and mate.
In this way we can always support, care for and nurture our Pilates seedlings, helping you on your Pilates journey and growing your independence.
In an industry where it's commonplace to see mats squeezed in and class sizes of up to 25-30 people, the Pod is special, with small sizes that allow individuals to be catered for and considered.
At the Pod, we believe in inclusive fitness regardless if you are elderly, overweight, got a 'Dad bod' or a 'Mummy tummy'
If you're just starting out in exercise, or a complete gym bunny- we'll look after you, motivate and inspire you, empathise with you and treat you as an individual. Our exercise value is that wellbeing is to make people feel good, move well and live a happier healthier life. We're not into diets, restrictions, shouting commands or punishing workouts that highlights what you can't do.
We are a body-positive studio, where we invite every BODY to enjoy some movement and feel good about themselves.
Michelle and her team, welcome you for a play in the studio with our traditional apparatus to experience the authentic full Pilates method. You will soon find the joy of a lifetime of benefits that this traditional Pilates method can offer you; for your sports, your hobbies, your work, home and family life, and your everyday life.
Don't just take our word for it!
Read more about what our clients have to say, and check out the many benefits of Pilates.
Why Choose Us?
Established in 2011 – over 12 years ago.
Multi award-winning family business with great values.
Open 7 days a week.
Shared group personal training sessions, tailored for individuals.
Small numbers -max 7 people per session.
Private training 1:1 and Duets with a friend for complete attention.
Friendly, supportive studio.
Full suite of Pilates traditional apparatus and mats.
Flexible ways to pay -Drop In, Packs and Membership.
Specialist training in Pre/Postnatal, Back and Joint Pain, Injury rehab, Abdominal Separation (rectus diastasis) Breathwork, Menopause, Pelvic Floor help, C

aesarean healing, Osteoporosis.
Our Story
We've come a long way since we sold our first class back in 2011. Here's the story so far: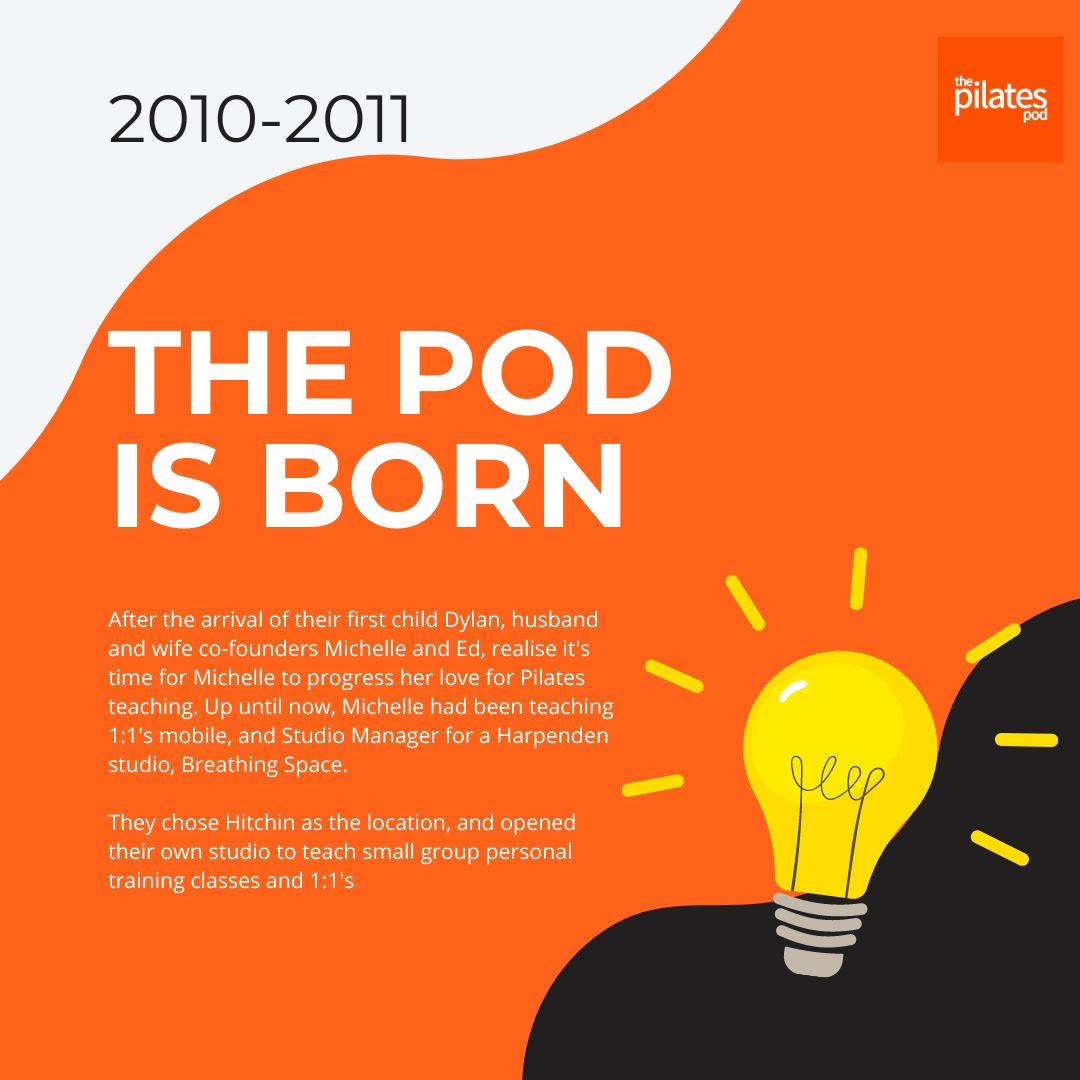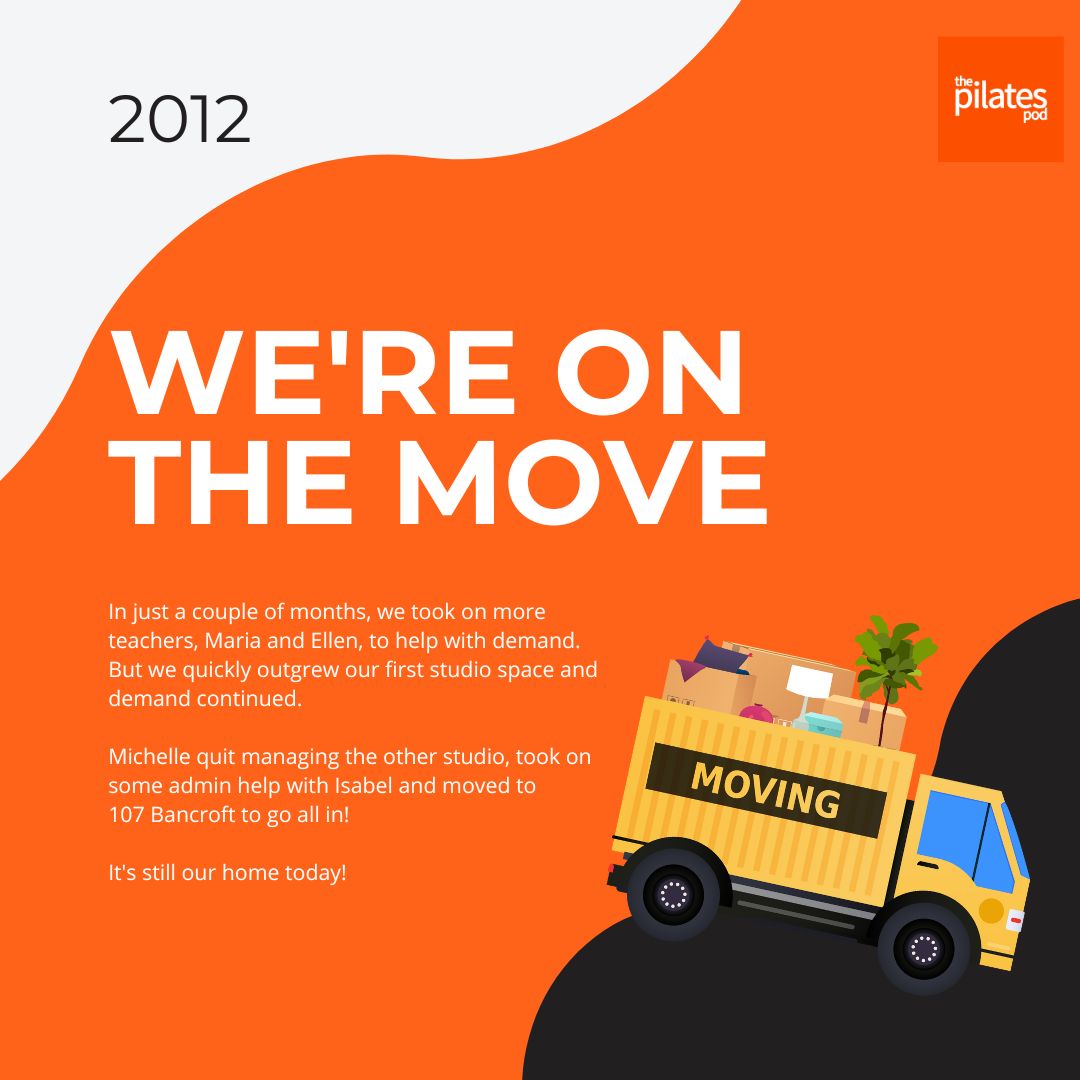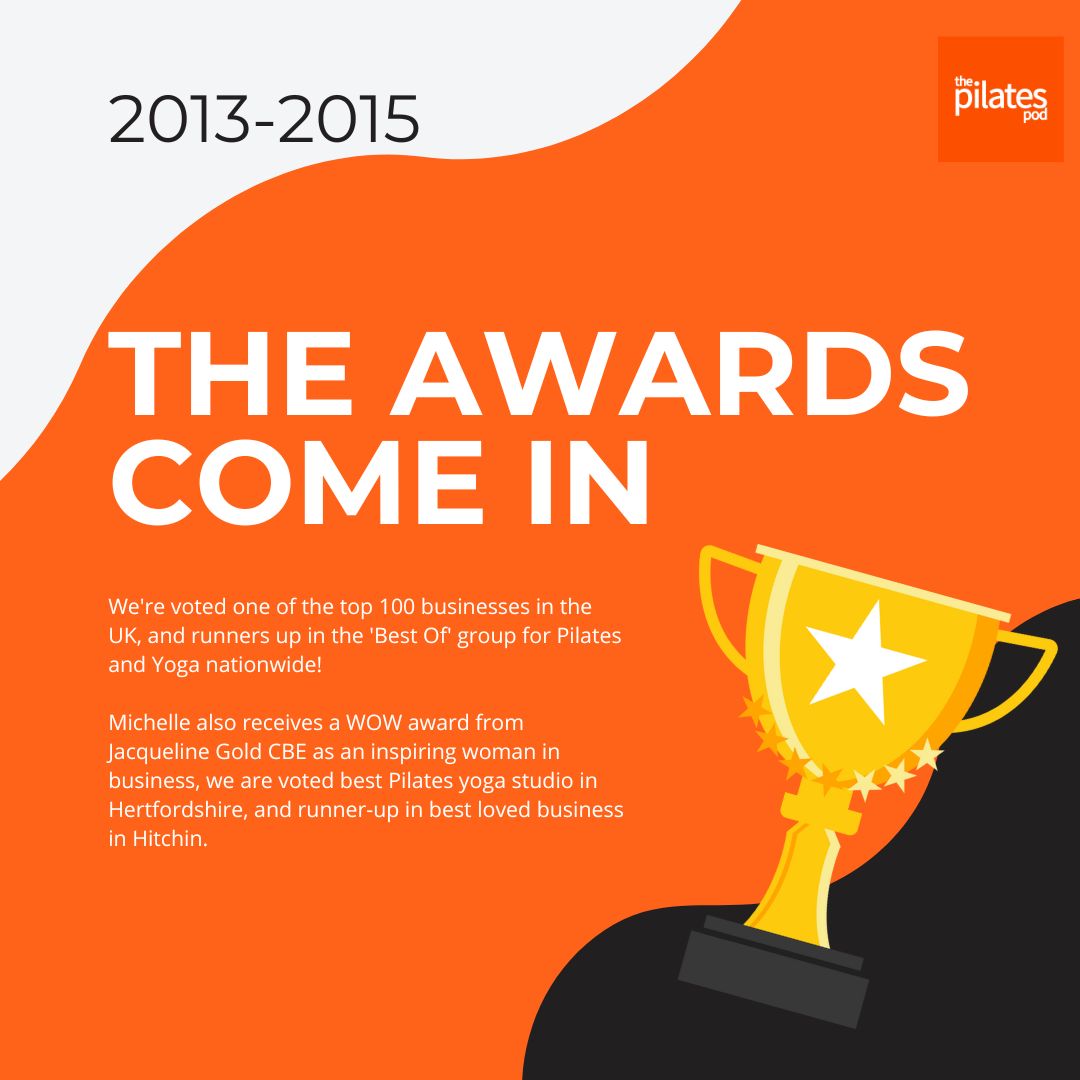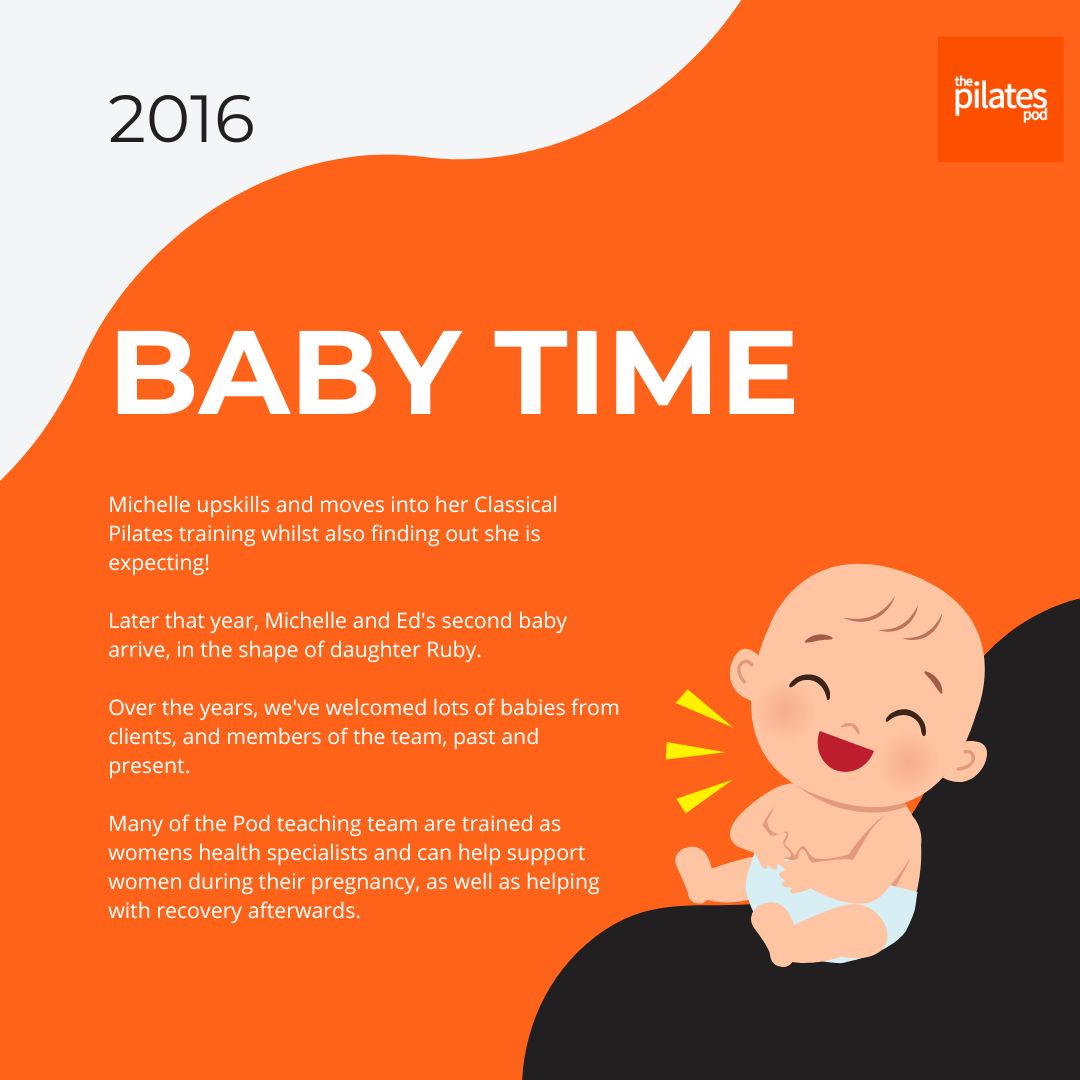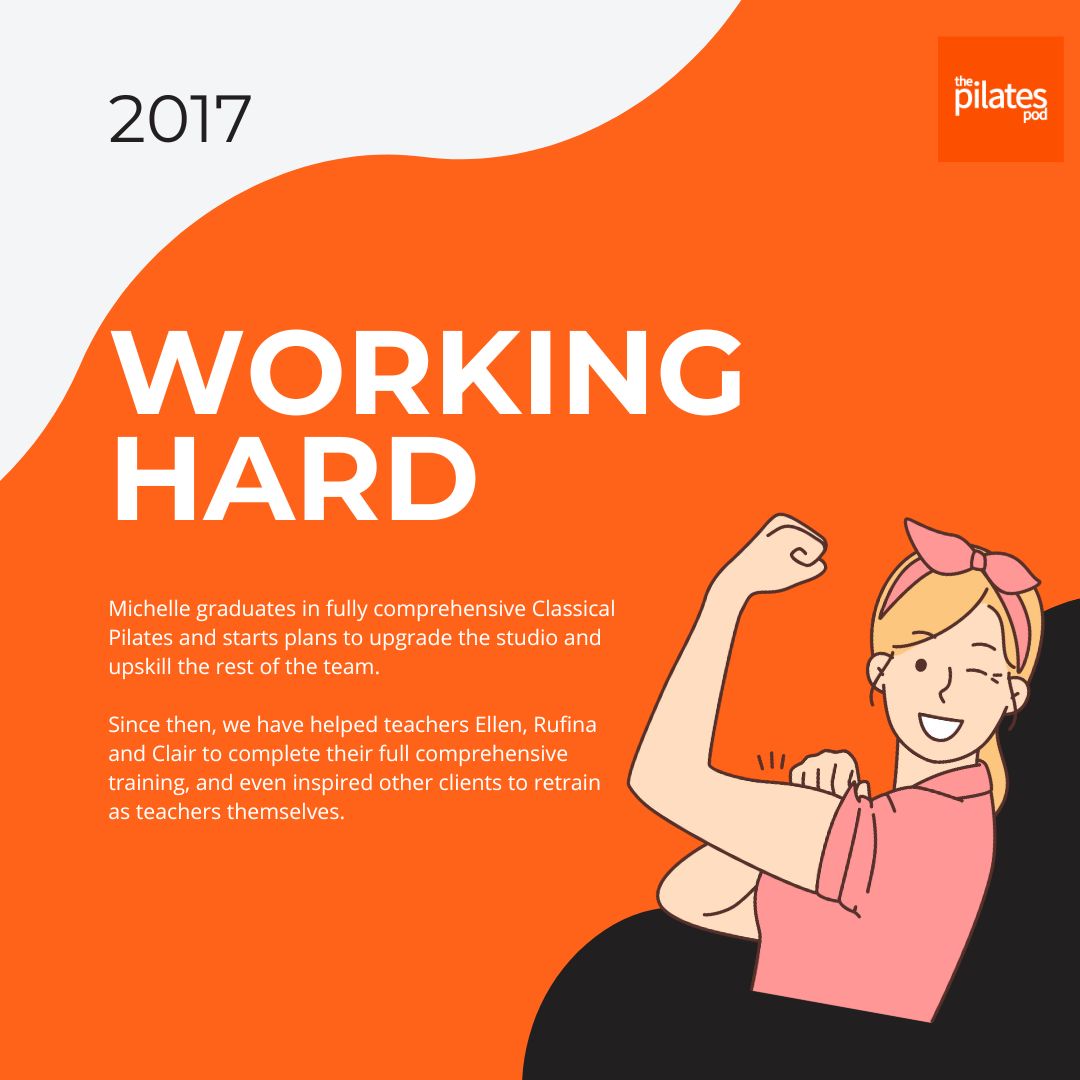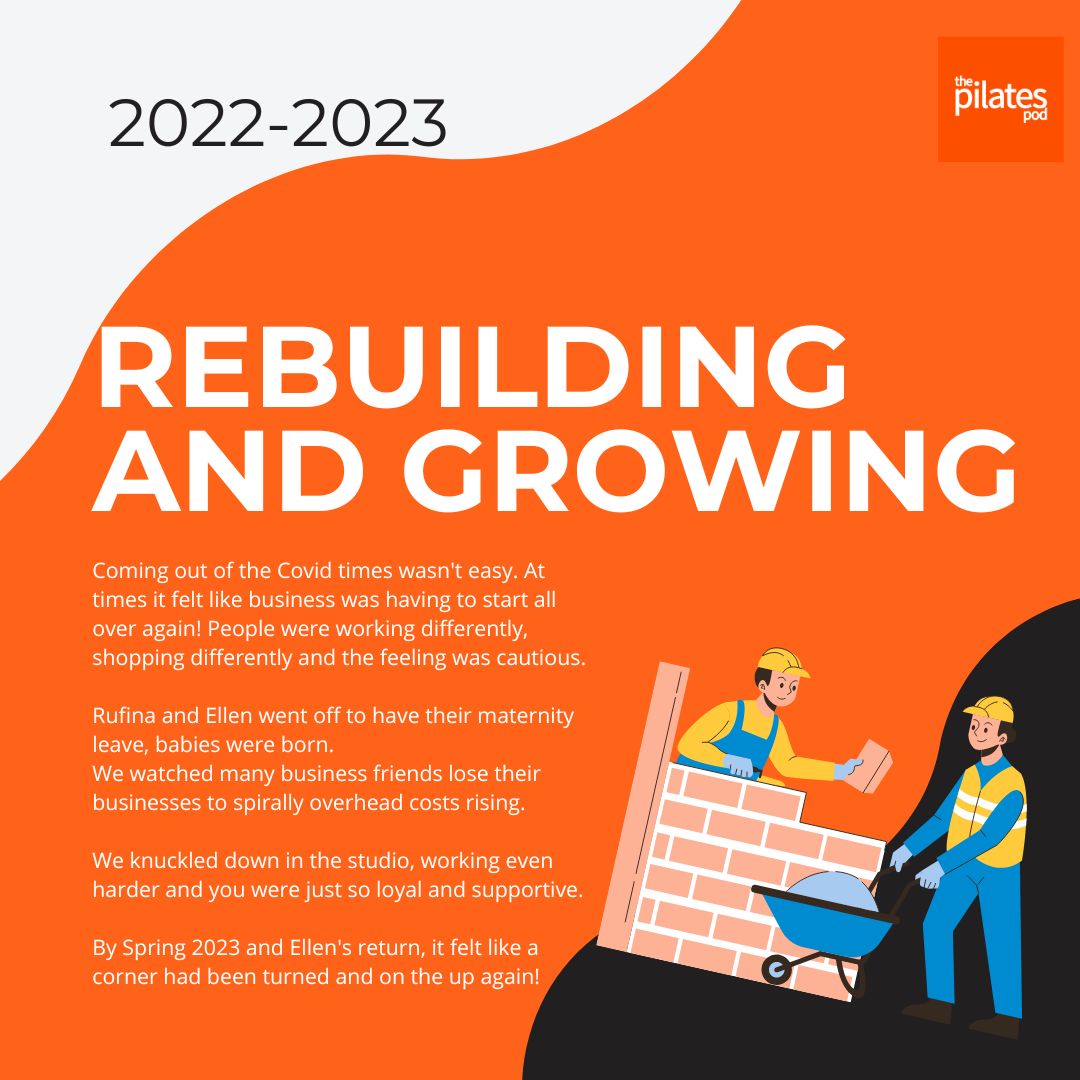 The Pilates Pod Blog and News
Catch up on our news, special offers, thoughts and musings on everything that's going on at The Pilates Pod.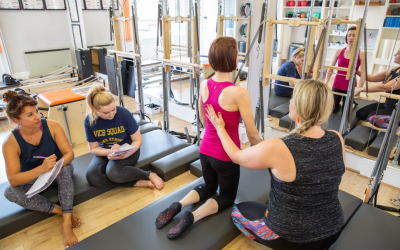 Are you ready to take your Pilates to the next level and teach? Pilates Academy is delighted to open its doors in 2024, to the next recruits in Comprehensive Classical Pilates Teacher Training. Are you an existing Pilates matwork teacher with a minimum level 3...