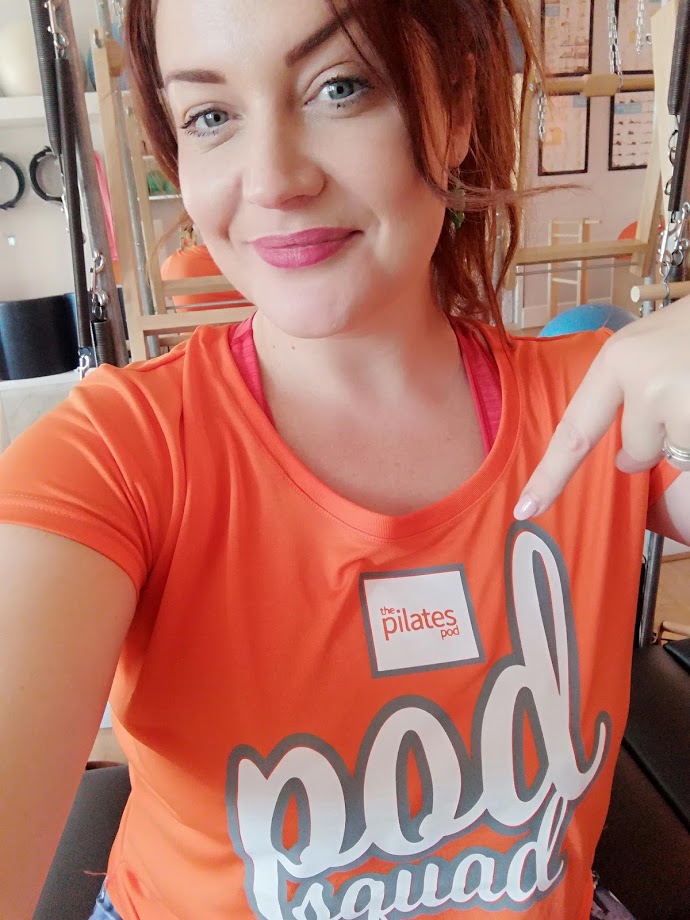 Hello everyone, we've got a HUGE announcement to make. The Pilates Pod in Hitchin are celebrating their 10th birthday this July 2021 and we're looking to the future. Will YOU be a part of it?!
We're looking for 2 special people for an opportunity of a lifetime to re-train to be a Pilates teacher, a new career and a fully paid job with benefits package.
You'll join our awesome team who are on a mission to help inspire people to move with control, to get people out of pain, to love their bodies and how it makes them feel, and to celebrate the fantastic benefits of the traditional authentic Pilates method.
If you have a passion for Pilates, inclusivity and body positivity and have a personality that can inspire and motivate people, then please read on, because we want to hear from you.
2 lucky chosen candidates will get the chance to become the next Pod Squad members, joining our fantastic existing team of Michelle, Ed, Ellen, Rufina, Bron, Dawn, Clair, Susie and Kate.
If you are selected, you will receive:
Approximately £10,000 worth of training and mentoring via a teacher training programme and apprenticeship to become a fully comprehensive Pilates teacher of the Classical Pilates method.
A whole new fulfilling career.
A contract of employment- part time
Sound too good to be true?!
This is a fantastic opportunity for someone who sees their long term future in Pilates with us.
In taking this opportunity, you will get all the training and studio experience you need to begin a successful career in Pilates with mentoring, support and guidance all the way and beyond. For the Pod to deliver great teaching, we need great teachers. That could be you!
It really is a life changing opportunity! You may have been attending Pilates for a while and love the idea of making your passion and hobby into a job. You may be looking to get out of the standard office 9-5, you may be turning 50 and feel it's time for a change and do something for you. You may be looking for the kind of company who values and supports its team and where you aren't just a number in a big corporate giant. You may be a university graduate who is on universal credit and longing for a break in life and an exciting new path.*
We want to hear from you.
You don't have to be a certain look, a certain age, a certain level of experience. But you do need to be committed and have something super special about you. We have won many awards over the years and we are immensely passionate about what we do. Great teaching, impeccable customer service, awesome ideas, super motivated and motivating people are key to what we do.
If this sounds like you…
Please send a video of yourself outlining 1) any personal attributes and skills you think you have that would make you a great candidate, 2) why you think we should choose you and why you want this opportunity 3) Describe what you think is the difference between the Classical Pilates method and other forms of Pilates. Upload it to Google Drive and email us with a link to view to ed.smith@thepilatespod.co.uk and michelle@thepilatespod.co.uk.
Shortlist candidates will be invited to attend a Pilates Bootcamp at the end of August, where we will teach you some Pilates, observe you teach what we taught you, see you do Pilates, and test your customer skills and inclusivity skills. This will help us whittle things down and see the gem we are looking for.
*If you are between 16-24 years old and are on universal credit, we encourage you to contact your local Job Centre and apply for our Kickstart position "Pilates Assistant" We are taking 2 placements for this role that may lead onto the opportunity for our Pilates Teacher role as detailed here. Find out more about Kickstart.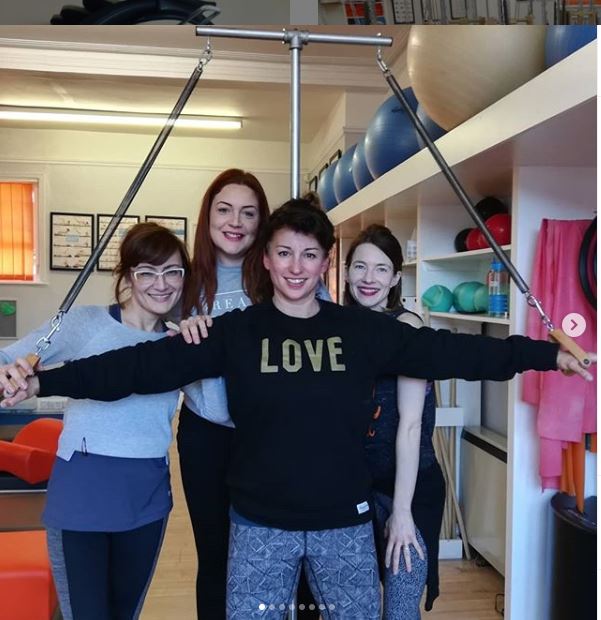 No small print.
We believe in good communication and transparency, so rather than searching through the small print and the hidden nitty gritty detail, here are the terms and conditions plain and simple:
Terms and conditions
The Teacher Training Certification Programme is comprised of 4 levels. 1) Pre Pilates- Basic, 2) Progression, 3) Intermediate and 4) Advanced. Approx 3 days per level. This is not just a list of exercises to learn but understanding a method of how the whole system links together like a recipe. Value £4,995.

The apprenticeship is yours to undertake at times that suit you. It consists of a total of 600 hours logged with a certified full comprehensive Pilates teacher, recognised by The Pilates Pod. Value up to £3,575. An apprenticeship log is to be completed and submitted for sign off by the Pod after every 50 hours. The apprenticeship begins from the start of the first teaching level. The apprenticeship is made up of 150 hours per level and includes a recommendation of:

Observation of qualified teacher- 30 hours
Self practice/ self mastery- 30 hours
Teaching/assisting teaching at the studio – 40 hours
Attendance of classes and private training – 30 hours
Deep Dive Teacher Seminars and Teacher Mentoring ( including Pilates History, Cueing, How to be hands on, Using your voice, How to teach multi- level, Understanding the links, Anatomy & Physiology, Inclusivity, Injuries and Special Populations etc.) -20 hours.

There are practical and written exams upon completion of each 150 hours apprenticeship phase. Exams are evaluated pass/fail, and apprentices must pass the requirements at each phase. Value £830 including 2nd re test fees incase of failure. Exam re-test costs for 3rd test: Basic £95, Progression £95, Intermediate £95, Advanced £130
Full certification is achieved only upon successful completion and pass of all 4 written and practical tests.
Employment. You will start your part time contract of employment at the same time as you do your apprenticeship and training.(September 1st) You will be working in many areas of the business and not just Pilates teaching. Training and apprenticeship time may often be done in the hours of your employment but some will be required to be completed in your own time so you need to be motivated and disciplined to make things work around your own lives.
Your employment salary will start on an apprentice salary / basic rate for the first year or until you finish your 600 hour certification. This will rise upon completion to a new teacher rate and further increase as you progress through the company to senior teacher and according to successful appraisal reviews and high achievers. CLICK FOR FULL DETAILS ON THE JOB DESCRIPTION
We are committed to the successful candidates and hope to go on a long, happy and healthy journey together, but if you decide that you do not want to continue your training, wish to leave your employment early after completing the training, or are asked to leave after a disciplinary process – you will have to pay us back for your training.
To make things as transparent as possible:
| | |
| --- | --- |
| Period during which contract is ended | Amount to repay |
| Up to the 100 hours assessment | £1,000 |
| 100 hours to 300 hours assessment | £5,000 |
| 300 hours assessment up to 2 years of employment | £10,000 |
| Full certification achieved but before 3 years of employment | £5000 |
| Training complete, after 3 years of employment | £0 |
This is an incredible opportunity to join our team and be part of the future of The Pilates Pod. Together we can help thousands of people feel happier, healthier and move with ease, whilst you get a job you love and are passionate about.
DEADLINE SUBMISSION APPLICATION FORM: SUNDAY, 1ST AUGUST, 2021.
INTERVIEWS W/C 2ND AUGUST
BOOTCAMP SATURDAY 21ST AUGUST
EMPLOYMENT COMMENCE 1ST SEPTEMBER

Hugs, Michelle & Ed.