Download our app now!
We're very excited to be able to launch The Pilates Pod App! Our bespoke smart-phone app is available to download on Apple and Android smart phone devices, so you can book your classes, 1:1s and duets quickly and easily. 
Download click on the buttons below to download the app for your device now!
The Pilates Pod Blog and News
Catch up on our news, special offers, thoughts and musings on everything that's going on at The Pilates Pod.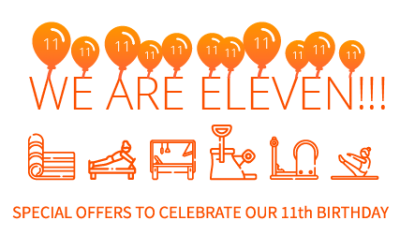 It hardly seems possible, but on the 5th July, The Pilates Pod turns 11 years old! Every year in business is something to celebrate - and this year we're celebrating by putting on some relaxing, mindful and reflective activities for you to enjoy. Our Family Picnic,...