Welcome to the Pod!
The idea to open a small Pilates studio (a Pilates 'Pod') came about one evening back in 2010, not long after we welcomed our first child into the world. Michelle had previously taught private sessions under the guise of 'Karma Junkies', but we decided it'd be better to have a studio rather than her teaching on the road, allowing her to spend a bit more time at home.

---
That sounded good, and so 'The Pilates Pod' was born (the name was Michelle's idea) – and by the summer of 2011, we met our first clients at our original premises on Bancroft, Hitchin. Our small classes and super-duper 1:1s were so popular that within 6 months we had to find new premises at our current address.
---
Michelle
Michelle is a self-confessed Pilates uber-nerd.
Her love of Pilates started after discovering the exercise following a car accident and using the method to recover from a back injury. She made the decision to study as a teacher after returning from a year in Australia and since then has achieved certification in both contemporary (Stott Pilates) and classical Pilates. In 2017, Michelle qualified as a fully-comprehensive classical Pilates teacher under the eye of Holly Murray at Pi Studios in London. Despite having 15 years of experience as a Pilates teacher, Michelle is a strong advocate of life-long learning and will continue to learn and grow through continual self-development.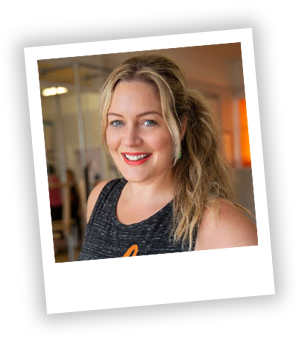 ---
Ed
Although you won't often find me in the studio, my fingerprints are all over The Pilates Pod brand, and Michelle and I make all of the decisions about the Pod together. In my day job I'm the marketing and communications manager at Luton Town FC – which partly explains all of the orange you see across our brand. The idea behind The Pilates Pod was to create a space where people could come and enjoy the many benefits of this fantastic exercise in a warm and friendly atmosphere, and this philosophy remains at the core of everything we do. Besides our love of Pilates, Michelle and I love to spend time with our kids on the beach in Cornwall. Michelle's never happier than when she's in her flip flops and I'm a bit of a wannabe artist/songwriter.
We hope to see you in the studio soon.