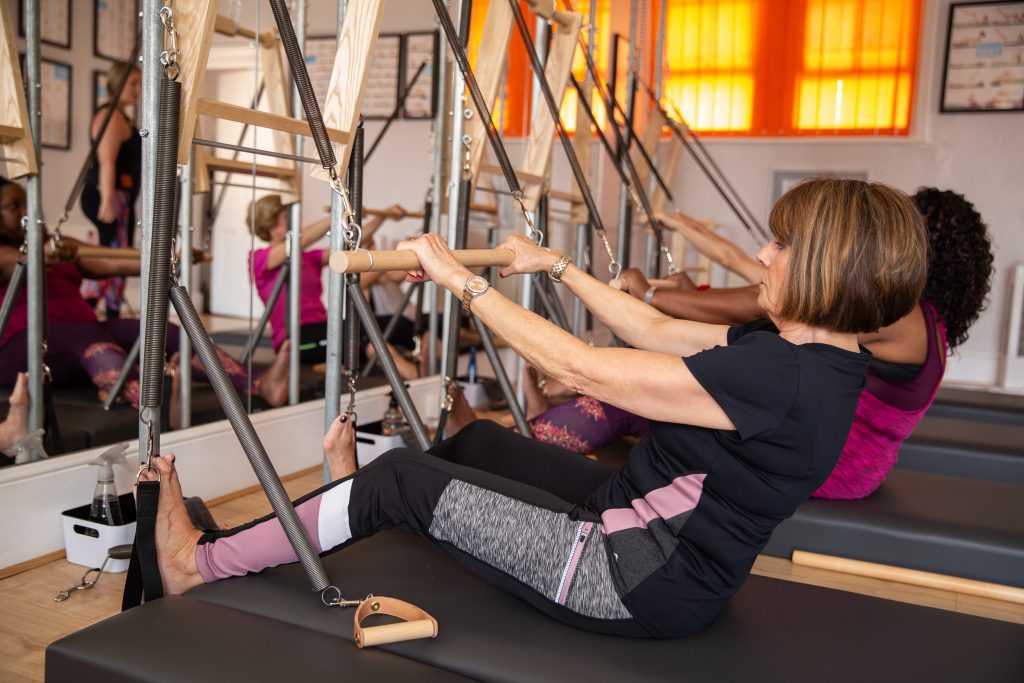 Seeing members back in our Hitchin studio, continuing their Pilates journey using our studio
apparatus has been glorious. Hearing how good it's made them feel – even better!
That's why we're throwing open our Bancroft Street studio doors and welcoming more of you interested in Pilates as a way to keep fit, strong & well. Potential Pilates lovers. Those wanting to find out more, and those who thought Pilates was something you just did on the mat.
Introducing the £10 Taster Tower Sessions!
Saturday 26th June 10:00 – 10:30am BOOK HERE
Saturday 24th July 11:15 – 11:45am BOOK HERE
Monday 26TH jULY 09:35 -10:05am BOOK HERE
During a 30 minute taster session, you'll be guided in a small group through the basics of the Tower apparatus. Get a taster of what this fantastic piece of traditional apparatus is, and a flavour of what some of our classes are like here at the Pod. The perfect place for beginners to get a feel.
The tower (picture below) is a wall unit and mat, that has springs for resistance as well as bars and straps for support, so that you can go deeper into your abdominals but with full support. Unlike the Reformer and Mat, there is no particular order sequence to remember and it's really easy to use; the perfect piece of apparatus to get started in your Pilates journey.
The Tower is a stable piece, and helps to give you strength, length and support, all within a framework to align yourself to. You can achieve things on the Tower that your body feels like it just can't do when unaided on the mat.
You'll be hands on with the Tower in these 30 minutes taster sessions – so dress for a workout. It's just £10 a
session & spaces are limited to 7 people (4 during social distancing) so secure your place online now.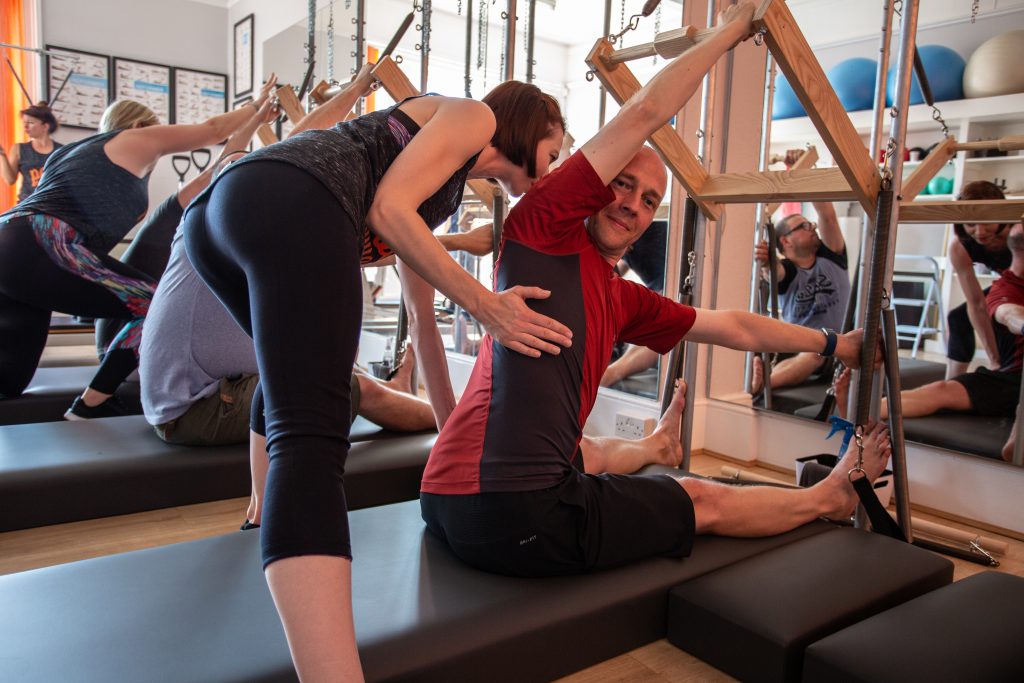 More about classical Pilates
When most people think Pilates they see mat work. Whilst Pilates mat practice to for full control and body strength is the ultimate aim, it can be hard, especially as beginners, as you have no support, no feedback, nothing to work against. It's just you, your body weight, gravity and the mat! Maybe some things are too tight, others too weak.
Our training as fully comprehensively trained teachers in the classical Pilates method, means we know how the whole Pilates system works and how one thing helps another. The Tower (and other apparatus) helps the work on the Reformer, and the Reformer helps the work on the Mat.
There's more about classical Pilates here.
From the tower to barrels to Reformer and more, starting your Pilates journey with the apparatus in our studio means you'll get a quicker, deeper feeling for the basic principles whilst and get your body working more effectively before progressing to mat practice.
Building your whole body strength and flexibility over time.
Aiding and supporting you to do things you didn't think possible
Giving you the most effective workout
Both a preventative form of exercise & a healthcare recommended rehabilitation method,
Pilates benefits your physical and mental health. There's more about the benefits of Pilates here.