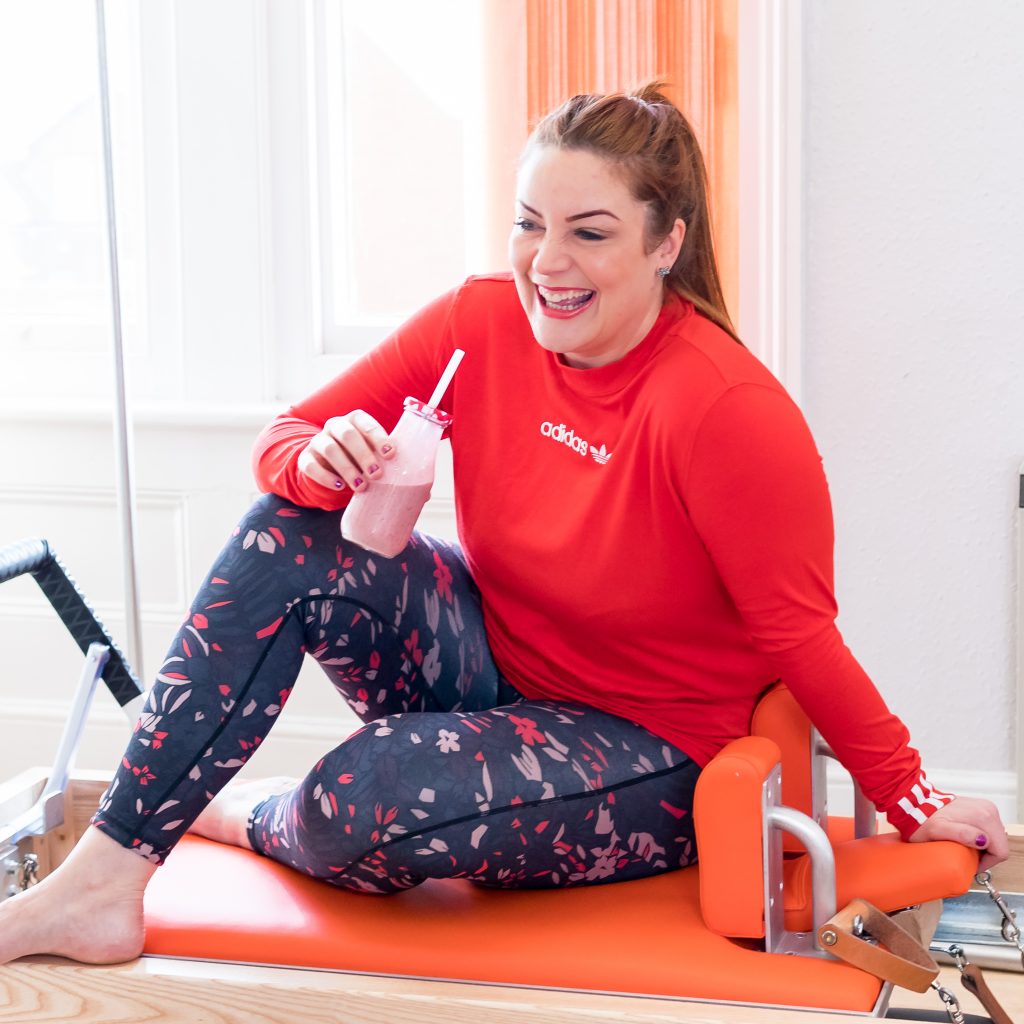 Everyday is different, our body feels different, it moves differently and we feel differently about ourselves- good or bad.
In life, we find it easy to show kindness to others but we don't often talk about ourselves with such compassionate words, especially when it comes to exercise…
Have you ever felt your Roll Up one day feel smooth and strong, yet on another day you can't stop your feet flying off the floor and getting frustrated at your efforts?
Have you ever wondered how some people look some effortless in their effort whilst you are puffing and panting?
Have you ever struggled to fit your breath pattern in the Hundred with the inhale for 5, exhale for 5?
Have you ever felt those clicking hips in the One Leg Circle or struggle with the concept of "un-weighting your legs" in the Teaser whilst others seem to fly?
Pushing on through will only get you so far. You need to find a new way to get into the flow you crave and deserve.
In this new class with Pod Boss Michelle, we'll be weaving aspects of mindfulness, gratitude and affirmation and wrapping them up in positive movement. BOOK HERE
Using all of her tips and tricks of over 17 years teaching Pilates with all sorts of bodies, and her training in Psychology and Mental Health for Exercise, Michelle will help you discover YOUR VERSION of the Pilates exercises. Where is the exercise felt the best and the deepest today? Not how it felt last time, or how someone else does it, or how it says to do it in Joe Pilates manual. But how your body and mind wants you to do it today to get the best version.
We'll find your glitches and sticky spots within Classical Mat exercises, then break them down for all body types from stiff backs, clicky hips, stiff shoulders, weak lower backs, big bums, big boobs, flexible loosey goosey bodies, challenge the hypermobile types and give you the tools to put it all back together into something more positive and effective.
This is a masterclass, learning tool, Pilates movement practice, mental wellbeing aid and happiness booster. Suitable for complete beginners to advance practitioners or teachers looking to understand more about YOUR PILATES and how to embrace more self kindness into your practice.
BOOK HERE for Kindness Pilates: Tuesdays 8.30am-9.20am. 8 weeks 7th July – 25th August.
If you book for the whole 8 week journey, you'll also receive a whole heap of FREE Kindness Goodies to support your learning, including Kindness Bingo Worksheet, Free weekly Kindness Pilates breakdown videos, and a support group to share your journey. We've even got a special 8 week price £80 for those that need credits or would like to pay to continue to support the Pod during difficult Covid19 times.