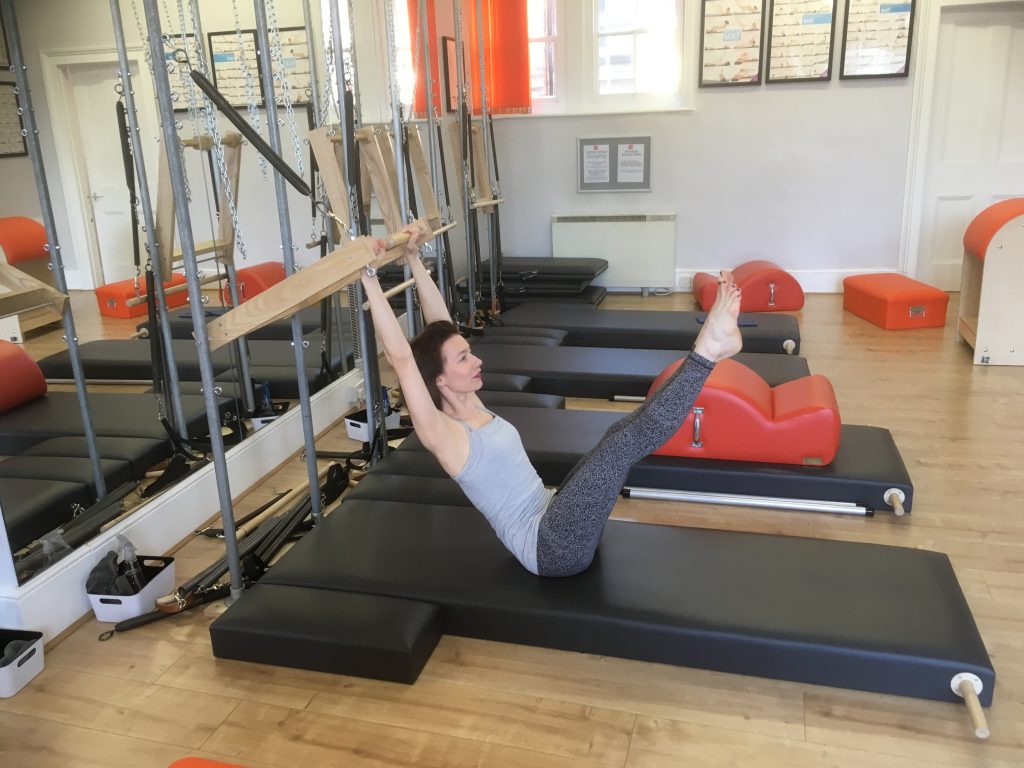 We're here to help you help yourself get rid, manage or keep away back pain. Not just for Friday, but everyday!
Back care is a constant work in progress. A balancing act. Just like using sensitive toothpaste will keep the pain of sensitive teeth at bay but will come back when you stop using it, the same applies to back care and Pilates. Pilates is proven time and time again to help address the imbalances in the body from too tight or too weak muscles, that left imbalanced would cause problems down the line.
Joe Pilates cleverly knew (way ahead of his time in the early 1900's) that the most common cause of poor posture, back and joint problems, was caused the centre part of the body falling apart. Everywhere in your body you have bones in the front and back, except here in the abdominal area. So the only thing supporting your lower back, joints and vital organs are the muscles of the abdominal wall. These work together with your diaphragm (breathing muscles!) pelvic floor, glutes, waist muscles and shoulder blades to make up your "powerhouse" and correct the route of most common day back, neck and joint problems.
"Pilates is stretching and strength in equal proportions to create a uniformed and balanced body, all done with an awareness and control of mind and body together."
Find out more about our Back Care Tips and Tricks, listen to our clients and how Pilates has helped them, watch our videos and advice. Click here
**Back Friday not Black Friday deals**
6 Matwork or Postnatal Classes for £72*- to use before end December.
Choose from Classical Mat: Mondays 9.30am, Wednesdays 7pm
Gentle Flow Mat: Wednesday 9.30am
Postnatal Mat: Mondays 10.30am
Stretch & Fascia Release with Matwork: Sundays 10am
* Call to book 01462 338002. Purchase in November or December.
10% off all 1:1 or Duet credits*. Whether you are new and want to get started in Pilates, or have been coming regularly and would benefit from some eyes all on you time to fine tune your work. Buy 1, 5, 10 or 20.
*Call to book 01462 338002. Purchase in November only.
Buy 36 Class Credits and Get 2 free*
Once you have completed a new client package or are in regular classes, you may want to choose our popular Membership packages or class credits. Buy 36 credits this November and we'll add 2 free to your pack!
Upskill your Reformer – short 4 week course to teach you how the basic exercises, order and improve your Studio Work Classes.
Thursdays 10.30-11am. 21st Nov 12th Dec. £49. Only 2per course.
Book here
Help your back and pelvic floor workshop: Saturday 7th Dec. 9-11am. £60
Book here