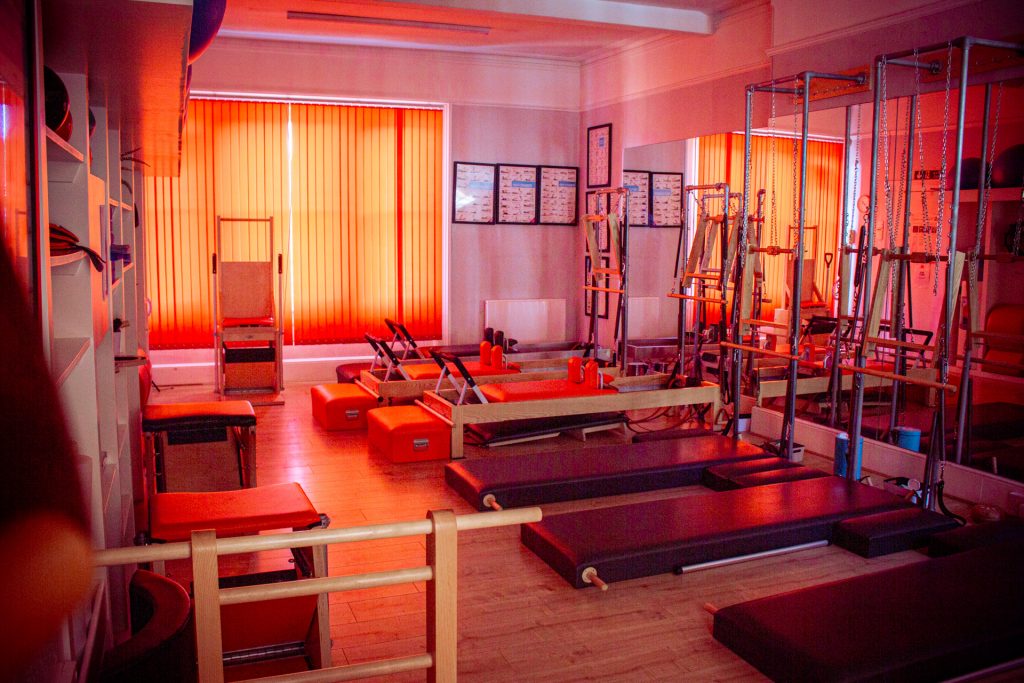 Edge back into fitness and make YOU a priority this 2023 with our "Taste of Pilates" between 23rd January -5th February.
Choose 2 classes to taster – during our 2 week taster period – for just £22.
PLUS you can enjoy a taste of 1:1 private training – with 2 sessions for £120!
We're here to help you kick-start your wellness with an exercise regime that is free from fitness fads and fashions.
A studio that is equipped with the whole Pilates picture and not just some pieces of the puzzle. From Reformer, to High Chair, Wunda Chair, Cadillac, Tower, Ped-o-Pul, Spine Correctors, Barrels, Toe Gizmo, Foot Corrector and so much more!
Meet the team who make our clients feel positive about fitness and are trained with world wide sought after Pilates qualification. We're specialists in movement, experts in helping with pain. Many of our teachers are also trained in mental health and exercise, or trained as women's health issue and dysfunction specialists to help from pelvic floor heal, caesarean healing, abdominal separation help and prenatal /postnatal recover.
We can help you to:
Tone up all over with a strong emphasis on the deep abdominal area
Improve overall strength
Improve your joint mobility to move with more ease
Improve flexibility of your muscles
Look after your back, joints and vital organs
Improve the function of your pelvic floor
Heal your body from the inside out after having a baby
Manage the extra demands on your body during pregnancy
Feel fitter through stamina, movement and general wellness
Develop a more uniformed body that reduces the risk of injury and pain from imbalance
Help with your sporting techniques to make you more efficient with the way you move, swing, run, twist.
Get back to fitness and mobility following injury or joint replacements
Visit The Pilates Pod during our 2 Week Taster Time. Experience the magic of Pilates in an authentic traditional way, learn to move your body with confidence, and start on a fitness programme that helps you for life!
Buy your 2 for £22 Taster Class Credit here.
Then view the timetable and book in 2 classes from the following dates:
Monday 23rd January – 9.30am – 10.30am
Monday 23rd January – 8.15pm – 9:15pm
Wednesday 25th January – 7.00pm – 8.00pm
Thursday 26th January – 9.30am – 10.30am
Monday 30th January – 9.30am – 10.30am
Monday 30th January – 8.15pm – 9:15pm
Wednesday 1st February – 7.00pm – 8.00pm
Thursday 2nd February – 9.30am – 10.30am
Buy your 2 for £120 Private Training sessions here
Contact the studio for availability during Taster Week by phone on 01462 338002.
Please note all of these offers are available to purchase online to New Clients only.
Returning client? Please speak to the studio directly to access these special offers for you.