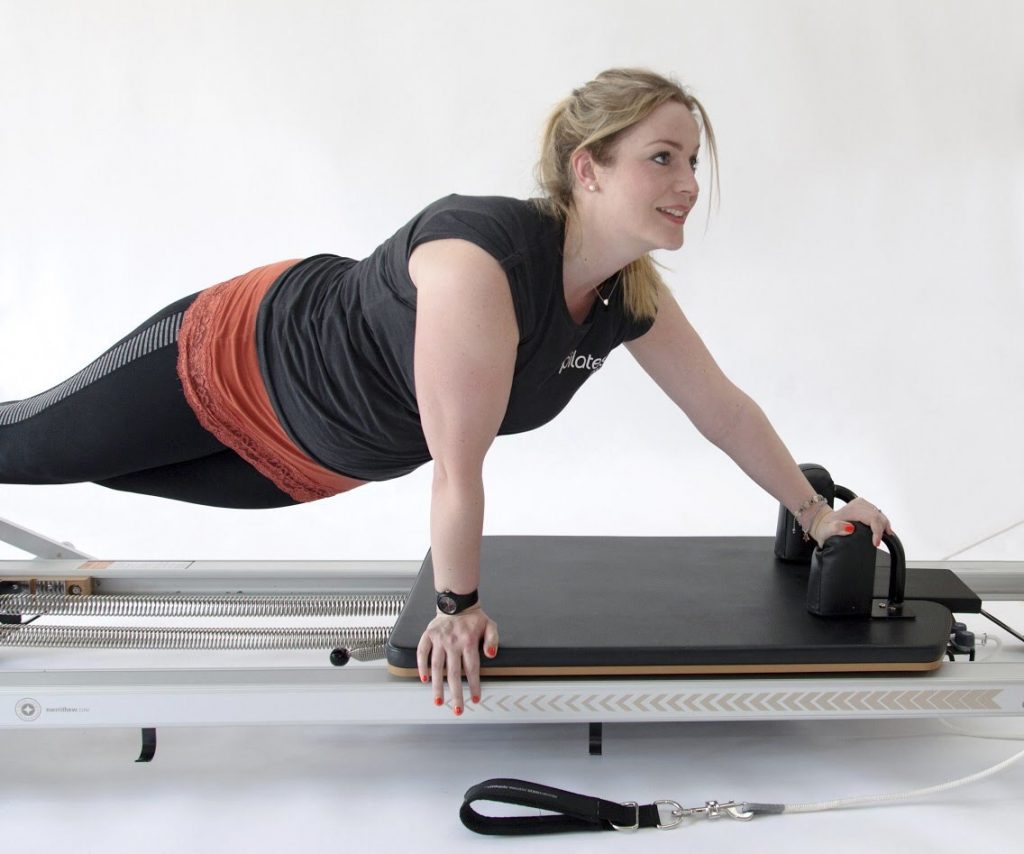 "You do this one Michelle, you're the only one that can do it."

Pod team
This was me, in 2017 on a photoshoot. The team nominated me to pose for this shot. The Snake and Twist are hard exercises, advanced exercises, and I could do them.
Firstly, I felt strong and that's quite a hard thing to do say when you're trying to keep still for the photographer to take the shot, whilst you feel the Reformer moving from underneath you and your muscles trembling in desperation to come back in! If you fancy checking out what the actual exercise is in action, here's Ellen to show you.
Fast forward to 2020 and lockdown. I decided to invest in myself and take 1:1's with a teacher way better than me.
I asked to go back to the beginning, to unpick my bad habits, to find my glitches and cheats and to start from the basics again. I've been doing that for nearly 2 years now. Moreover, when I finally get an exercise and execute it well, my teacher says to me "now do it better."
It's been a humbling journey to go back to the basics but with more experienced eyes. An expert in the Pilates basics! Read more about Pilates Levels in this post.
Pilates elder, Jay Grimes, is a brilliant teacher. He speaks minimally and with simplicity. For instance, you know that bit in The Great British Bake Off, when they unveil the cooking instructions for their technical challenge and all it says is "make the choux."
Well Jay Grimes is a bit like that. He would give these Pilates tips to his clients "Learn how to do the Roll Up."

Jay Grimes quote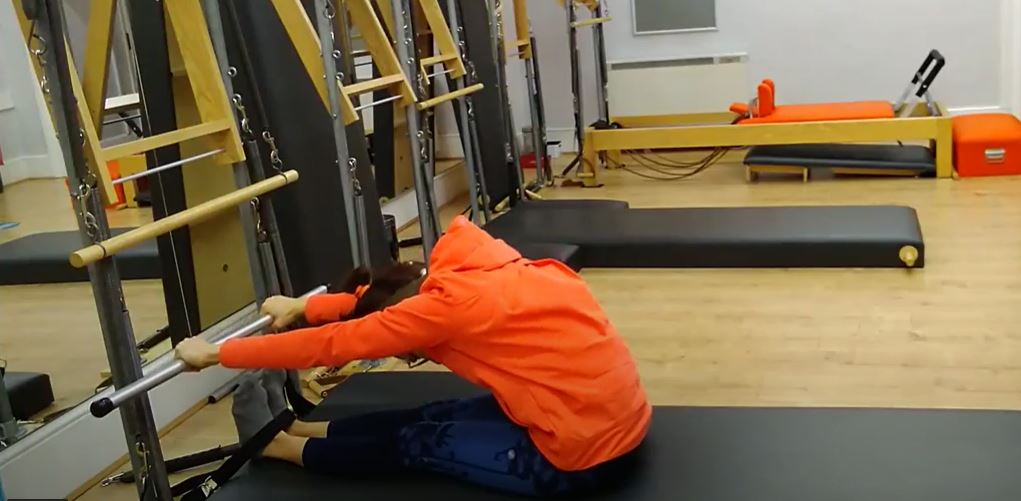 But actually it is! If you are performing in Pilates, you may want to be able to "do" the Roll Up and maybe you get some sort of looking success. But maybe you struggle, you can feel your hips with it. Can you feel your feet lifting off the mat? Your heels breaking apart? A sort of flinging action (Jay would say, " Is that a heave ho, it's called the Roll Up not the Fling Up!" Or do you just get stuck? Do you hear a clicking noise as you roll your pelvis back? If you are practicing at doing Pilates, you learn the lessons that your body is telling you. Are you listening? Are you learning?
Why can't I do it?

A common student question
I must be doing something wrong, because this keeps happening.

Another common question.
So bringing it back to my Snake …
Can I do it now? I actually don't know is the honest answer! After going Classical years ago, I realised that the Snake was HARD. Harder than I did it years previously in 2017 when I was performing it, when I had contemporary Reformers that did a lot of the work for me to get the carriage back in. On traditional reformers, it's all you!

I've been going back to basics for 2 years. I've worked from the beginning again. Not 'performing' but practicing in Pilates and building the foundations. I don't need to do the Snake and Twist because Pilates is on a 'need to know basis' (that's for another blog!) and right now that's not what I need to know.
But if I want to get ready for it, to make a success out of those bigger exercises later on, I have to lay down all my prep work. It's found all around the Pilates studio. To do one exercise, you have to break down all of it's components, find out what your body needs to be able to do and work on those bits around the whole studio on all the apparatus and mat.
So what's are the secrets and top tips to being a Pilates master?
Creating foundations with patience, diligence, and time.
Practicing not performing
Mastering the basics not being impatient for another new exercise or variation.
Repetition over and over again.
It's being a humble student.
See you for more Michelle's Musings soon. Until next time…
Michelle x