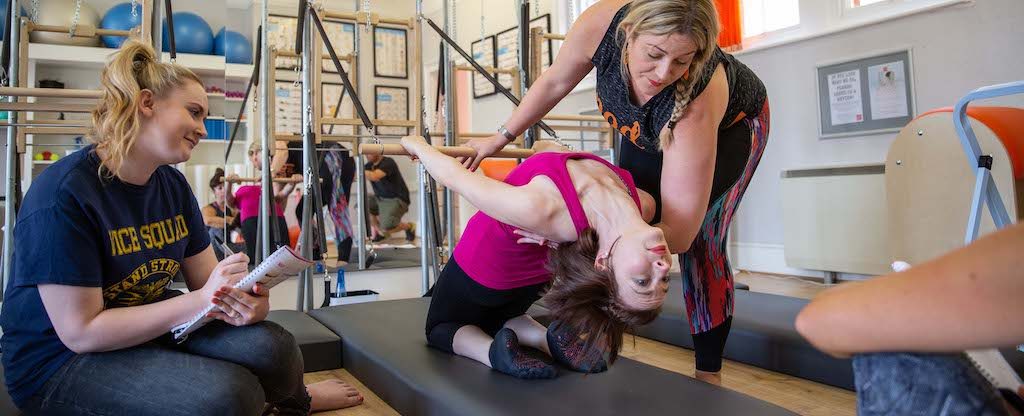 Do you want to work in a multi award winning Pilates studio with a great reputation within the industry?
We're looking for awesome fully comprehensively trained (or in training apprentice) teachers to join our team in Hitchin, Hertfordshire. Just 25 minutes commute from North London. You'll be working alongside our team of world wide sought after teachers and under the steer from Owner Michelle Smith, and mentor to the Pi Pilates Academy teacher training programme.
We have great opportunities to join our passionate and bubbly team:
Part time Pilates employed career position- contracts between 10-25 hours per week across Monday-Sunday. Must include one evening and one weekend or two evenings and the rest is Monday-Friday daytime hours on set shifts to be agreed together, anywhere between 7.30am- 10pm. This is a highly rare opportunity within the fitness and Pilates industry!
Includes: 5.6 weeks per year holiday pay, company pension scheme, paid for training and development plans, benefits for additional bonus pay, free Pilatesology, free Pilates clothing to wear at work, monthly support meetings and reviews, free weekly Pilates classes, discounts for 1:1 training, friends and family discounts. Pay salary around £24-29,000 p/a depending on experience (pro rata)
2-3 hours a week freelance teacher– evenings anytime between 5-10pm and anytime weekend.
What we are looking for?
You must be fully comprehensively trained (or apprentice post 300 hrs) on all apparatus in the Pilates system from Cadillac, Tower, Wunda chair, High chair, Ladder barrel, Spine Corrector, Magic circle, Small Barrel, Pedi Pole, Reformer and Matwork. Bonus if you are trained in foot corrector, beanbag, toe corrector , breathocizer etc.
Classical or Contemporary trained but with training that is recognised in the industry and has lineage links back to Joe Pilates and a good knowledge of transitions and flow within the exercises.
You need to have a good understanding of how to progress and prepare clients, and know how the whole jigsaw pieces of Pilates fit together.
You need to know your Matwork and Reformer orders
You must be able to do the hours above
You must be confident working with and know the appropriate modifcations and protocols to work with those with back and neck and disc issues, joint issues, eldery, children, overweight,
You must be reliable, a self starter, keen to develop, be part of a team, expand your mind, love Pilates, love, know and appreciate the heritage and history, be fun, be punctual, a kind heart and warm soul, be organised, give 110% to your work.
If that sounds like you, yeah! Let's chat
Drop a quick outline of your training- who/where/when, where you live and how you would get to us, list your experience and where you've worked and tell us why you you want to work with us. Email us here for the attention of Director Michelle Smith.
www.thepilatespod.co.uk