New ways for beginners to start learning Pilates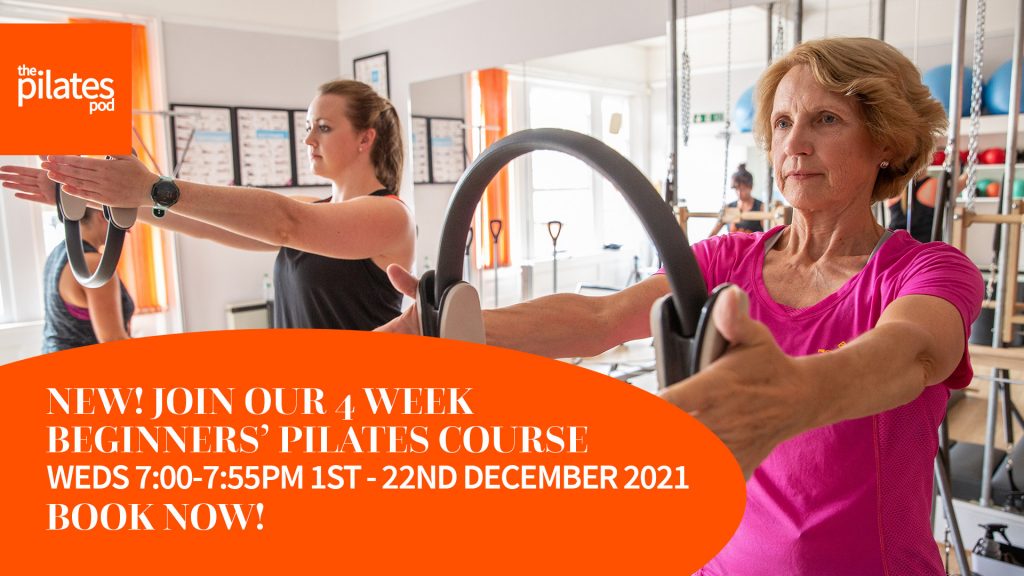 Beginners System Pilates | 4 week Course
Tues 7 – 7:55pm | 23 Nov – 14 Dec | £55 SOLD OUT!
New Course added: Weds 1st – 22nd December ONE SPACE LEFT!
Join us for a four-week group course for anyone who would love to try Pilates for beginners or for the first time, and for those wishing to return to Pilates after a break. The course will give you a great introduction to the basics of Pilates on the mat and using our apparatus, which will support and challenge you. Includes work on the Mat, Tower apparatus unit, Magic Circle, and Wall ending.
This course is designed to teach you all the basic Pilates know-how, and an authentic movement experience so you can continue your Pilates journey with confidence.
Moving on…
After your course ends, you are ready to move into classes. If you want to continue working with the Tower, we suggest you book into our Group Apparatus Classes.
---
Otherwise, why not check out our:
Basic Reformer & Mat Pilates
Reformer is a big part of the Pilates method (though not all of it!) but it's not "Reformer Pilates."
In this class, you will do exercises on the Mat and on the Reformer with authenticity, whilst learning how the Reformer helps your Mat exercises. Pilates is a recipe, and with our great fully comprehensively trained teachers, you will understand how these important ingredients, of the Mat and Reformer, work together and once added to the rest of the system, can make a great recipe for success!
Mondays 10.30am-11.25am
---
Family Friendly Basic Mat Pilates- ONLINE
If pure matwork is your thing, you will love our Beginners Mat. Learning the basics, from pre pilates to the beginner of the Classical mat system. Plus it's an online class so you can join in from the comfort of your own home. AND it's family friendly so we love having babies, fur babies and kids joining in too!
Sundays 10.15am-11.10am
IMPORTANT
When enrolling for this course, please make sure you add all four dates as sessions – the price of your course includes all four dates.
This course is not suitable for those with injuries or pregnancy. If this applies to you, please ask us about our beginners 1:1 package.
---