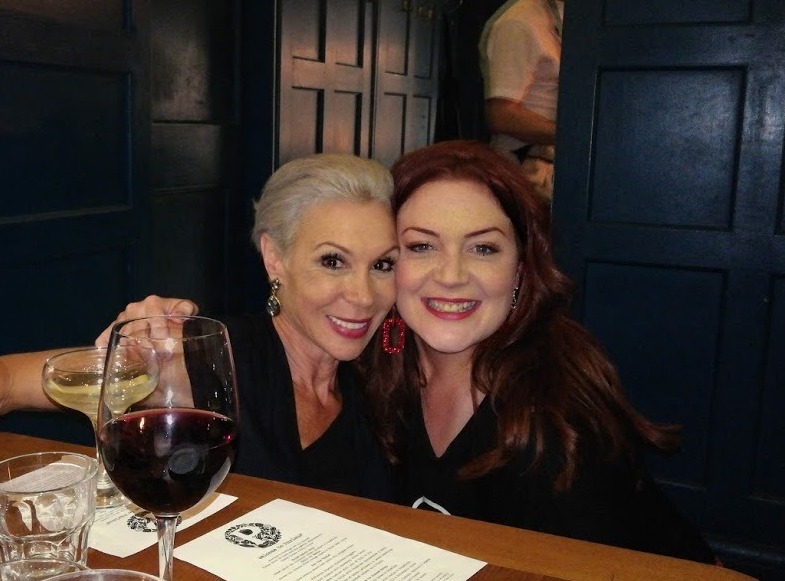 Owning and running a Pilates studio through a credit crunch, recession, having two kids, illness, through Brexit, and Covid19… and still be going strong after 9 years is something to be celebrated!

So to celebrate my love for The Pilates Pod, and for my geeky passion for all things Pilates, my next Lockdown Live is a special celebration edition twist with the really rather fabulous Kathi Ross Nash!
Lockdown Live with Kathi Ross Nash: 7th July 4.30 BST/ 11.30am EST
Romana Kryzanowska called her apprentice Kathi Ross Nash the 'Star of Stars.'
All over the world, people have seen the photos of Kathi with her amazingly flexible and strong body doing wonderful high kicks, deep splits, balancing on the Wunda chair in the Star- and it is breathtaking and inspirational! She is known all over the world for Classical Pilates.
When you google the term "Classical Pilates" you often read about it being a strict and inflexible approach or something for higher end bodies like dancers and not for the regular 'modern body.'
If you have seen Kathi's dancer body doing Pilates, you could be swayed to agree with these statements. But you'd be so wrong!
Having certified with various 'styles' of Pilates from a classical approach to more contemporary styles, having spent the last 17 years being an uber geek about Pilates and always striving for a deeper dive understanding and learning of what Joe Pilates created, I have had the absolute privilege to get to know Kathi over a glass of wine, over getting my butt kicked in a workout and over the sensitive beautiful soul who took me to one side for a hug and words of support when I was being trolled. "they only troll you with hateful words because they are jealous of your kindness and what you are about."
Kathi made me realise that although she can do amazing things with her body that I can only dream of, she doesn't expect you to be able to do the same. Classical Pilates is not for the high end bodies, but it can 100% change your body. Through Pilates, Kathi treats you as an individual, she gives your body and soul what it needs as an individual, taking the time to help you understand the foundations and putting in the ground work. Sure she kicks your butt doing it, but it's done in love and kindness to get success from day one.
The more I have learnt from Kathi and Pilates, the more I still want to know! The deeper I dive, the more I understand and appreciate the myths about Classical Pilates are just that- myths! A lack of understanding, a lack of knowledge in the full Pilates method and a lack of connection between the exercises, between the apparatus, between the choices.
In this Special Edition Lockdown Live, Kathi and I will be celebrating the Pilates method and I couldn't think of a nicer person to celebrate our Pod birthday with. Don't miss out the "workout" at the end – a total learning gem; requested by us, taught by Kathi, and for all of you who love Pilates like we do!
Michelle x
Owner The Pilates Pod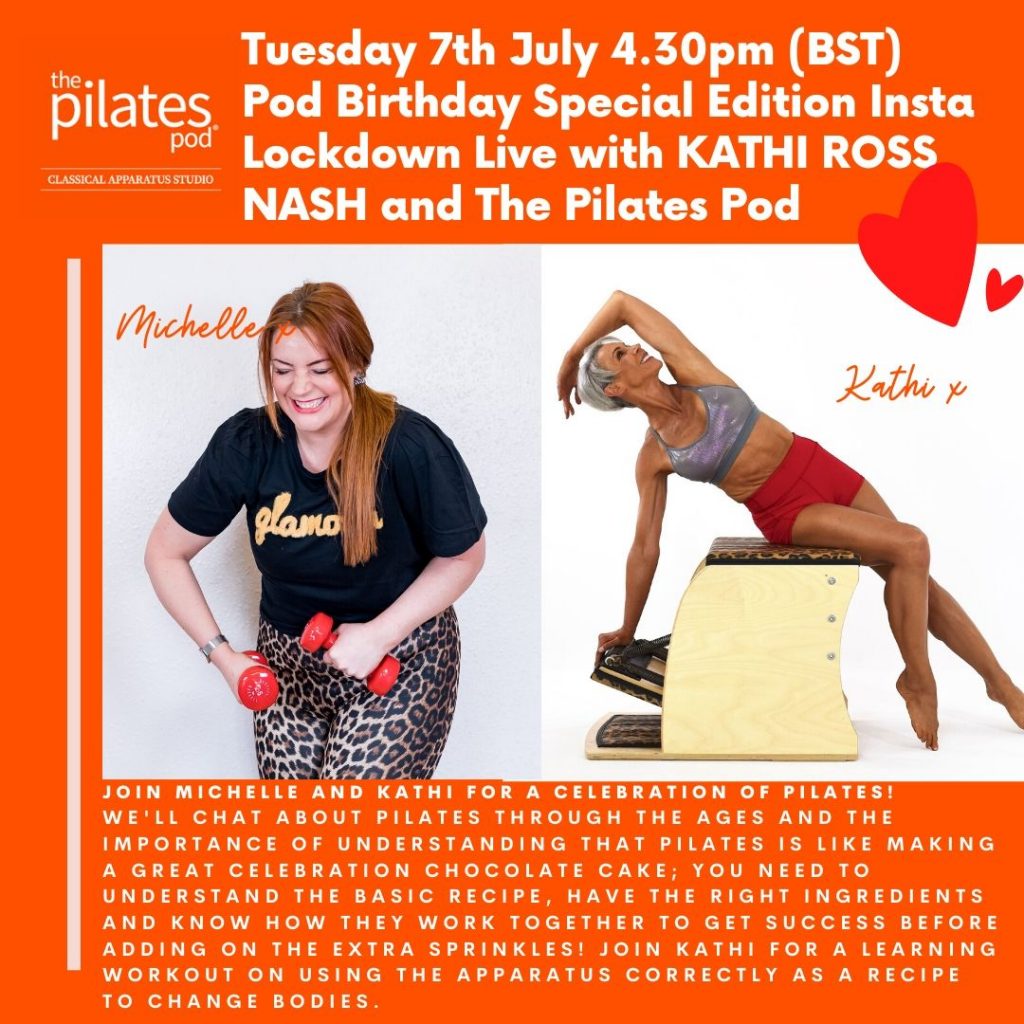 Info on Lockdown Live
Pilates is not a list of random exercises or a one size fits all group class. In Kathi's words "Pilates is a recipe to change bodies."
Michelle and Kathi talk about Pilates through the ages and the importance of understanding that Pilates is like making a great celebration chocolate cake; you need to understand the basic recipe, have the right ingredients and know how they work together to get success before adding on the extra sprinkles!
We'll be debunking some of the myths of Classical Pilates being unsuitable for the 'modern person', why Kathi doesn't believe in modifying but building foundations and understand what Kathi means by the quote "if you aren't connecting an exercise to another exercise somewhere else in the work and know why you chose that, chances are you're not doing a Pilates exercise!"
After the chat, join Kathi for a workout as she demonstrates The Red Thread. What's the point of the apparatus? How you progress and challenge in Pilates by choosing the correct apparatus (ingredient) to make success in that chocolate cake!
Go to The Pilates Pod Instagram to see the Live event.