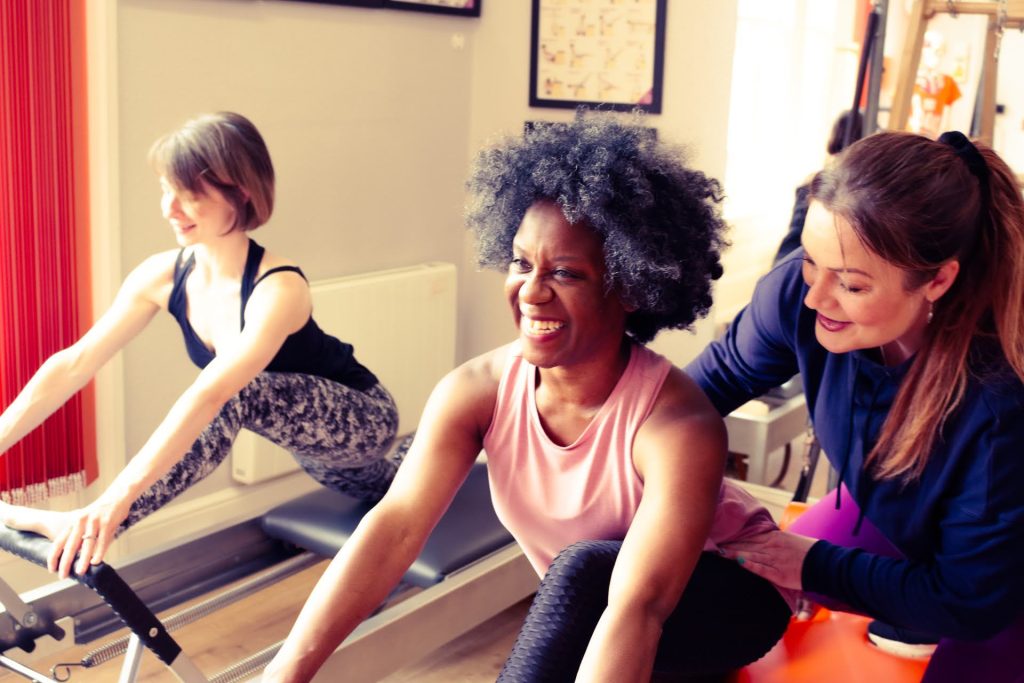 We are thrilled to announce that our beloved Pilates studio is celebrating its 12th birthday this July.
It's a momentous occasion that marks over a decade of empowering individuals on their wellness journeys.
Join us in commemorating this milestone and take advantage of our special treat: 12% off on all Pilates classes!
Reflecting on 12 Years of Transformation:
Over the past 12 years, our Pilates studio has been a hub of life-changing stories, guiding countless individuals towards improved health, strength, and body confidence. We've witnessed incredible individual journeys, marveled at the successes, watched with pride as individuals transformed their bodies and minds, and nurtured a vibrant community of wellness enthusiasts.
The Power of Pilates:
Pilates, with its emphasis on controlled movements, balanced stretch and strength, and mindful breathing, is a workout like no other. It not only strengthens your core, tones your muscles, and enhances flexibility but also cultivates a deep mind-body connection. It connects your whole body to it's centre and enables you to move with more control, more stamina, more power, more efficiency, more ease, and less injury or pain!
By engaging in Pilates, you'll experience a profound sense of well-being and discover newfound levels of physical and mental resilience.
Celebrating You, Our Valued Community:
Our 12th birthday celebration is as much about you, our cherished community, as it is about our studio. We are called The Pilates 'Pod' for a reason. We care greatly about you, our little 'peas' in our Pod. We are immensely grateful for your trust, loyalty, and commitment to your own wellness. This discount is our way of expressing our heartfelt appreciation and giving back to each and every one of you and helping more people discover the huge benefits of what we do and how we do it.
Embrace the 12% Off Gift:
For a limited time, enjoy a generous 12% discount on all Pilates classes at our studio or online. This exclusive offer allows you to explore a variety of class or personal training options, utilising not only our exceptional Pilates training across all the system, but specialist help for those with back or hip pain, osteoporosis, pelvic floor issues or pre and postnatal help. Whether you're a seasoned practitioner or a curious beginner, now is the perfect time to dive deeper into your Pilates practice.
Make the Most of Your Pilates Journey:
Take this opportunity to try something new, set new goals, come more often and challenge yourself in ways you never thought possible. Our expert instructors will guide you through invigorating workouts tailored to your individual needs. With the 12% discount, you can fully commit to your Pilates journey and experience the numerous benefits it offers.
Share the Gift of Wellness:
Spread the joy of Pilates by sharing this post, inviting your friends, family, and loved ones to join in on the celebration. Embrace this opportunity to invest in yourself, nurture your well-being, and continue progressing towards a healthier, happier you. Together, let's create a vibrant and supportive community that uplifts and inspires one another.
Let's celebrate and embrace the gift of Pilates together!
Book your discounted Pilates classes today and join us in celebrating 12 years of wellness!
TO BOOK:
Set up your account profile and add your payment card if you are new.
Choose pricing option– new client packages, 1:1's, Duets with a friend, group classes, packs and memberships.
Check out the class timetable.
Check out the private training calendar (live calendar minute to minute availability.)
Email to claim your discount on your selected item.
*Offer not valid on sale retail items, gift vouchers and only applies to first-month membership.)