Job Title: Pilates Teacher & Studio Coordinator.
Part time, permanent (15-20hrs approx. per week).
Salary 25k – 29k depending on experience (pro-rata) plus benefits.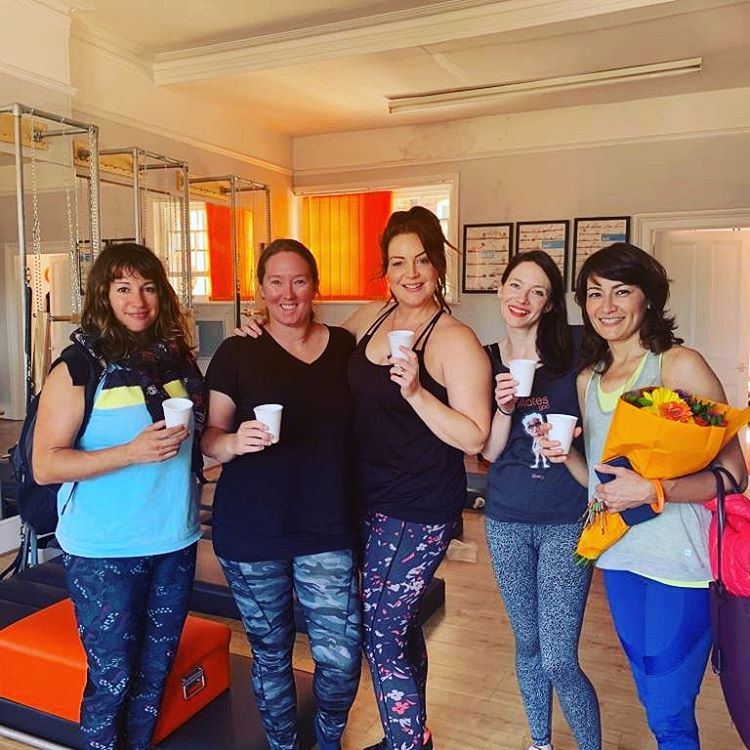 About The Pilates Pod
Founded in 2011 as a centre of excellence for Pilates, we are the first dedicated Classical Pilates studio in leafy Hitchin, Hertfordshire. Our studio is equipped with (almost!) every piece of Pilates equipment, including reformers, towers, a cadillac, chairs, a pedi-pole, barrels, mats and more. Everything a teacher could ask for! We're also proud to have won several awards recognising our achievements.
Work with us
We are on the lookout for a fully trained comprehensive apparatus teacher, to join the team on a part-time, permanent basis as a teacher and studio coordinator. The position will be based in our beautiful studio in the heart of Hitchin, and will suit people within commuting distance or someone looking to relocate.
The position is for 15-20 hours per week and will include evenings and a Sunday. The role will be mainly as a teacher, but will also involve other responsibilities across the business.
Please note that the salary of £25-29k pro rata is based on 40 hours per week. As a part time time role, the actual salary will depend on the actual number of hours.
This is a rare opportunity for a dedicated Pilates teacher who has a desire to develop their career as an employee of our award winning company and with the support of a great team.
Who we're looking for.
We're looking for someone with a love for Pilates, who's a natural at showing this through their teaching, and inspiring our clients. You'll need to be the sort of person who thrives in a team, and is happy to go the extra mile to support clients, your colleagues and the business to help us move forward, showing your flexibility and creativity and a willingness to learn and develop.
About the role.
As a qualified, comprehensive apparatus teacher, you'll have an opportunity to use your skills to the maximum, helping our clients to achieve their exercise goals across our range of services:
Group mat and apparatus classes
1:1 Personal Training
Duets
Semi-private 1:4 sessions
Live streamed matwork.
You'll also have the chance to support the studio across other functions, helping us to deliver an excellent experience to our customers, including but not limited to:
Customer service
Marketing and social media support
Support for the smooth running of the studio including managing teachers holiday/lieu etc
Events planning
Benefits
The Pilates Pod is proud to offer employed positions to our staff, which we feel presents a number of benefits over the exclusive use of freelance teachers. The role offers the stability of a regular salaried income, whilst allowing you the flexibility to supplement your income elsewhere if necessary. We offer a great benefits package that is rarely available within the industry:
5.6 weeks paid holiday.
Pension scheme.
Ongoing training & development..
Weekly free classes.
Discounts on personal training.
Friends & family discounts.
Free VOD library access.
Clothing provided.
Time off in lieu for overtime.
Bonus incentive schemes.
Ongoing mentorship and support.
Applicant requirements / qualifications:
Full apparatus / full comprehensive qualification.

Please note that we'd love to hear from fully comprehensive trainees, but this role would not suit those holding solely mat / reformer qualifications.

You must be able to demonstrate experience in teaching 1:1, duets, groups and virtual. Additional support and training will be provided.
Although not essential, we would particularly like to hear from you if you have:
Postnatal / prenatal experience or training
Experience in running semi-private sessions with more semi-independent client learning and multi level teaching.
How to apply
If you have read the information above and feel you'd be a good fit for this role, we'd love to hear from you. To apply:
Please send us your current CV, outlining

Your Pilates certifications including details of which training centre you attended
Details of any relevant CPD workshops, training or other health and fitness qualifications.

Send the information above along with a covering letter to michelle@thepilatespod.co.uk by the 26th April, with interviews from the 28th April.
We are not looking for support from agencies to fill this role, thank you.