Media and Fun
Join our community on social media. See what the public and the media have to say about us in the press.

"Fantastically well-equipped Pilates Studio with Friendly, expert trainers and a fun atmosphere. I can't believe we have a facility like this in Hitchin"
Natalie

"Great equipment and a fantastic team of positive people. "
Jason

"Cured my knee pain after one session! Lovely staff and brilliant classes, very highly recommended."
Emma

"This is the place to come if you want small classes and exceptional teaching. My progress in Pilates and overall fitness is 100% the result of the staff who are dedicated to individual personal improvement."
Kelly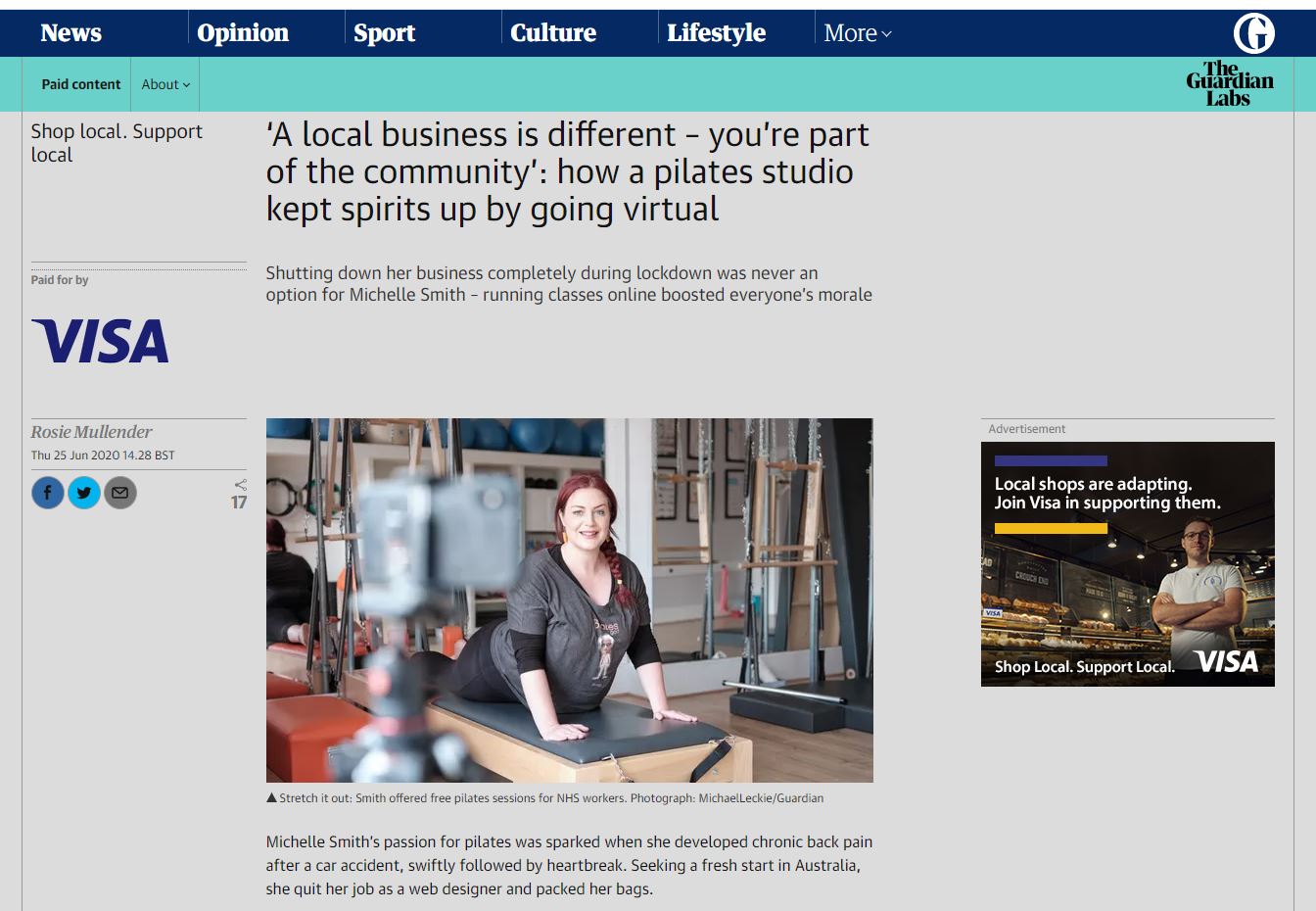 We were absolutely thrilled to have been featured on The Guardian website in June 2020 by VISA. We were selected as one of just 12 businesses from hundreds who applied, to demonstrate how we have had to adapt to the Covid-19 lockdown crisis. Click the image above to read the full article! Thanks to Rosie Mullender for the terrific piece.
Classical Pilates
 videos, tips and fun
Subscribe to our YouTube Channel for Demos and Discussions
From Blog Posts to Special Events – check out what's going on at The Pilates Pod
There exists a common misconception that Pilates is just for women. This stereotype often leads to a series of questions from men like, "Is Pilates just a load of laying down and breathing?" or "Is it suited only for women?" But...