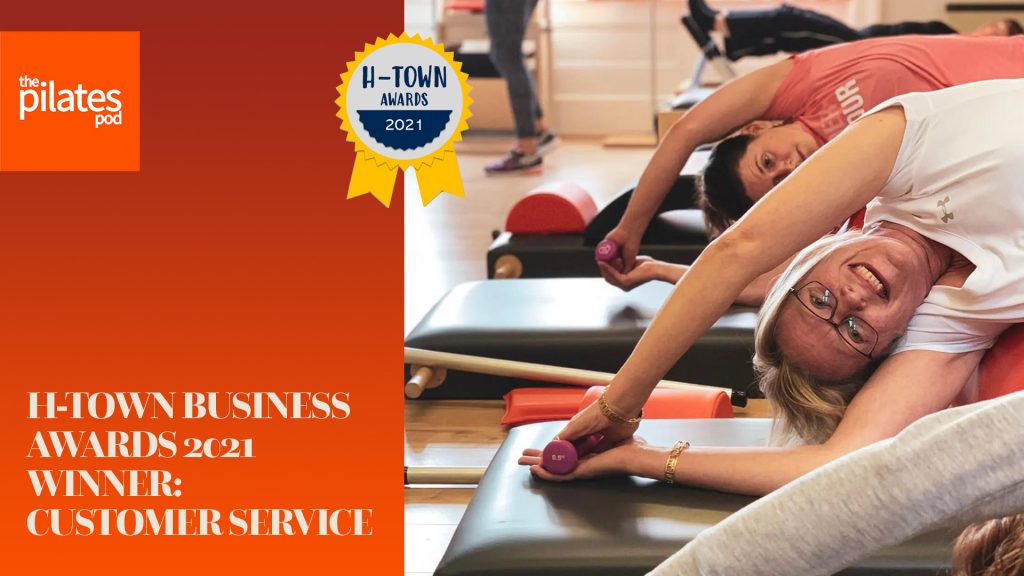 The Pilates Pod win the Customer Service Award at the 2021 H-Town Business Awards
We are over-the-moon to have won the Customer Service Award at this year's H-Town Business Awards!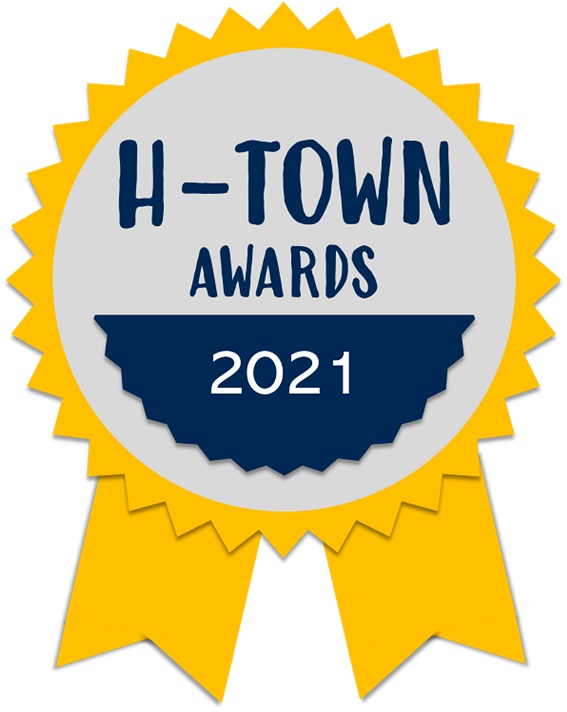 This year's H-Town Business Awards opened in May, with members of the public invited to vote for their choices of the best Hitchin Businesses in a number of categories. This year's awards hold added significance following the Covid-19 Pandemic which has brought so many significant challenges to small businesses.
The awards are designed to raise the profile of the town's businesses by engaging the Hitchin public in a process of recognising outstanding achievements in the toughest of times. The awards will be presented to the winning businesses at Hitchin Christmas Light Switch on at 5pm on the 20th November, and we're thrilled to be among the winners.
The Pilates Pod's Director Michelle Smith said "It's a great honour to be nominated for the Customer Service award at this year's H-Town Business Awards, but to actually win it feels like a huge accolade.
"The last two years have been so challenging for small businesses, and it's been particularly tough for the Pod, where we had to close our doors for many months due to the lockdowns.
"We made it our number one priority to ensure that we did everything possible to keep our wonderful clients connected – not just to us, but to each other. With people working from home, we knew how important it was for them to keep their bodies moving, and to also keep in touch with their friends from the studio and keep that human connection going.
The Pilates Pod was founded in Hitchin in 2011, and is celebrating their tenth year bringing high-quality, fully comprehensive Classical Pilates classes and one-to-ones at our studio in Bancroft, Hitchin.