Welcome To The Pilates Pod
Founded in 2011, The Pilates Pod is a multi award winning company (having won 8 awards) and is the first Classical apparatus Pilates studio in Hertfordshire.
Owned by Michelle Smith, teacher of the Pilates method for over 17 years and trainer to many professional sports players, stars of stage, screen and music, and broadcasters. Michelle and her team of highly skilled teachers welcomes you and every BODY to come and enjoy some movement, a play in the studio and you too will find the joy of a lifetime of benefits that this traditional Pilates method can offer you.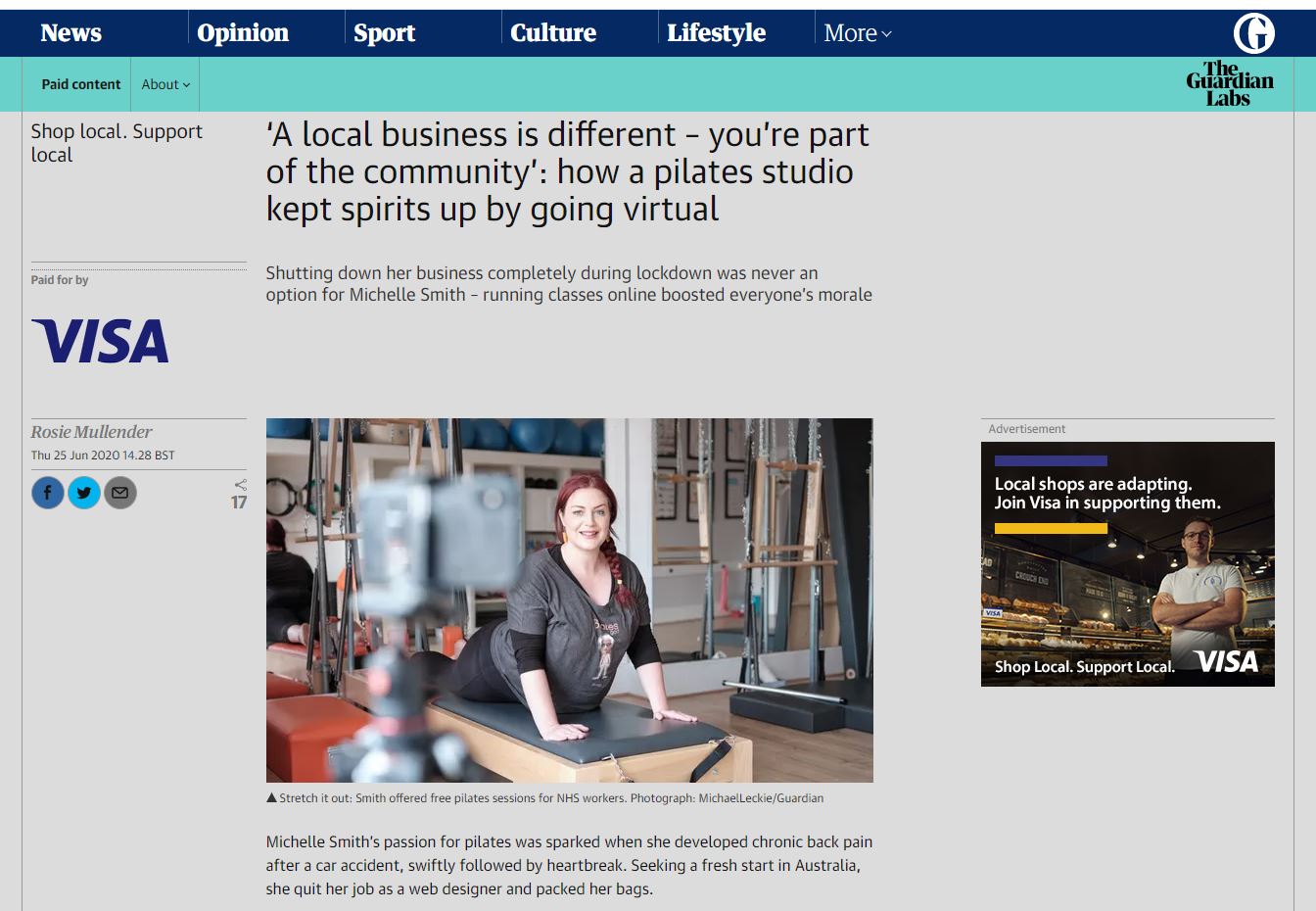 We were absolutely thrilled to have been featured on The Guardian website in June 2020 by VISA. We were selected as one of just 12 businesses from hundreds who applied, to demonstrate how we have had to adapt to the Covid-19 lockdown crisis. Click the image above to read the full article! Thanks to Rosie Mullender for the terrific piece.
Classical Pilates
 videos, tips and fun
Subscribe to our YouTube Channel for Demos and Discussions
Read whats going on with us
Keep up to date with our Blog Posts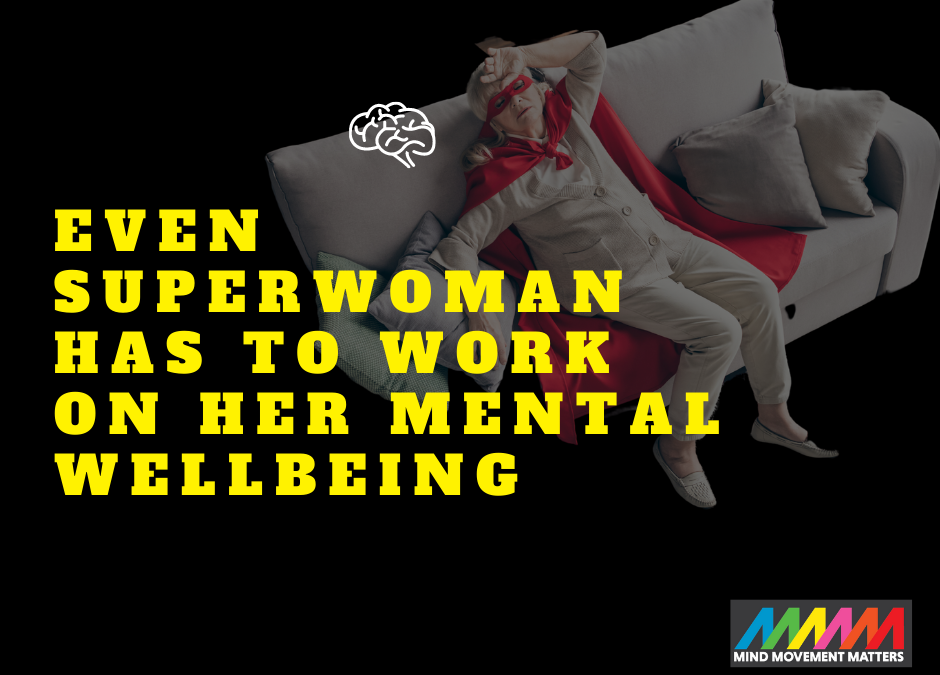 "You're superwoman! You work so hard and do so much and have a wonderful young family too- how do you manage it all?" That's what a school mum said to me recently. 5 or 10 years ago I probably would have just laughed it off, said something about working all hours and...

"Fantastically well-equipped Pilates Studio with Friendly, expert trainers and a fun atmosphere. I can't believe we have a facility like this in Hitchin"
Natalie

"Great equipment and a fantastic team of positive people. "
Jason

"Cured my knee pain after one session! Lovely staff and brilliant classes, very highly recommended."
Emma

"This is the place to come if you want small classes and exceptional teaching. My progress in Pilates and overall fitness is 100% the result of the staff who are dedicated to individual personal improvement."
Kelly
From Blog Posts to Special Events – check out what's going on at The Pilates Pod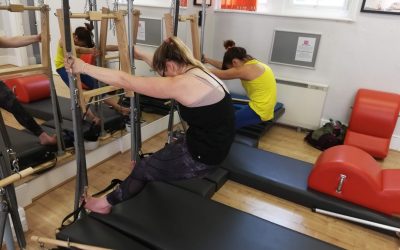 Welcome back to the studio! We're delighted to have our doors open and the springs singing again! The Coronavirus crisis is a long way from being over, so we value your support more than ever as we continue moving forwards. But our doors are open and our hearts are as...