Learn faster and work smarter with Private Training
Working with one of our highly skilled teachers, our 1-1, Duet 1:2 or Trio 1:3 training sessions are the most effective way to focus on your personal needs and goals. Essential for your progression if you are dealing with joint or back pain, or specific medical issues, or if you just want to use the concentrated time with a teacher for a deeper dive.
The studio is the toolbox to help you with what your individual body needs. You'll work out on the Mat and Reformer and then we will cherry pick where you go next, what apparatus you need and what exercises will help you balance your body and achieve your goals. Our experienced teachers will help the WHOLE you, being sensitive to your physical and mental health needs, pain, emotions and abilities.
It's a process; a commitment is needed from you to learn and develop and trust the process. Nothing is a short fix. We don't believe in lists of exercises, we believe in the method. Pilates is a recipe that we understand and working with the our fully comprehensively trained teachers, the traditional apparatus and our decades of experience, means you are in great hands for a successful outcome!
The Pilates Pod is proud to be one of only a handful studios across the UK to be trained in and offering the authentic Pilates method. Read more about Classical Pilates here.
Expect to work with the reformer, tower, cadillac, ladder barrel, spine corrector, pedi pole, hand weights, beanbag, high chair, fascia balls, small barrel, neck stretcher, wunda chair, magic circles, foot corrector, toe correctors, hand tensometer, eye chart and more to help you return your body to (your) life through Contrology (the original name for Pilates)
Shared Private Training:
1:2 Duets and 1:3 Trios
The pinnacle of Pilates! These are not group classes but a private training experience that's fun and cheaper than 1:1.
Pilates shouldn't be something that is spoon fed. We'll help you to learn and become confident in how your body moves when we aren't around too, learning mat based exercises you can do at home between our studio apparatus sessions- just the way Joe Pilates intended.
In these sessions, you'll share the time with the teacher with one or two others. Giving you opportunity to get dedicated hands on time, as well as a chance to develop and practice whilst we help your buddy!
Find your buddies to do a session with and book all of you in at once at the same time. Prices are based pp so you will all need to purchase a session each. Not got a buddy? Don't worry, drop us an email and we'll add it to our monthly Pod Newsletter to help match you with a Podder.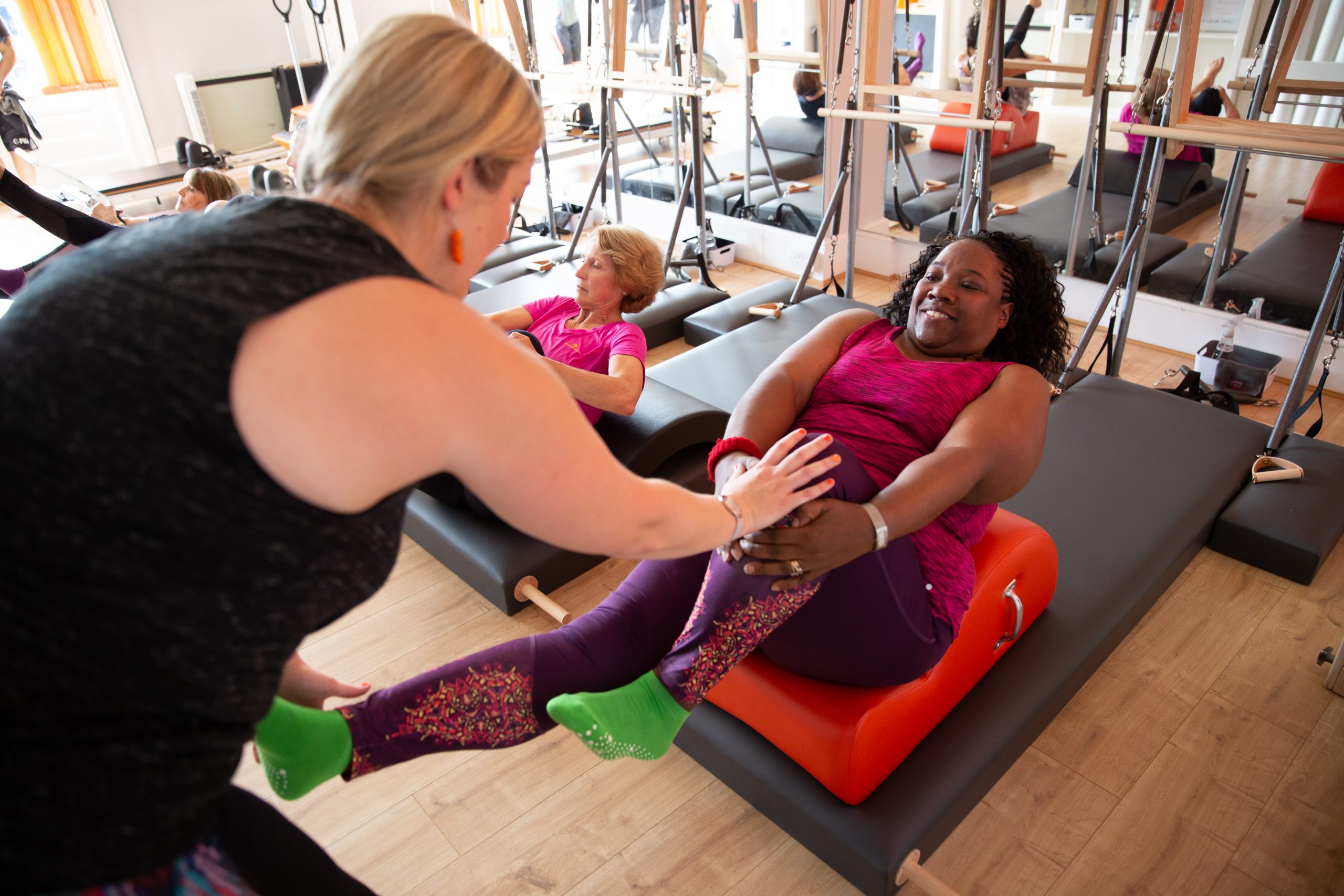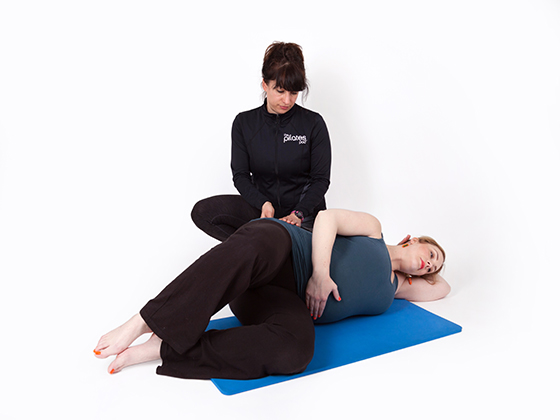 1:1 Private Training
1:1 Prices
1 x 55 minute with Director- £65 (includes all other teachers for your convenience too.)
1 x 55 minute – £60 (excludes use of Director Michelle)
5 x 1:1's – £285
5 x 1:1's with Director – £308
10 x 1:1's – £552
10x 1:1's with Director – £598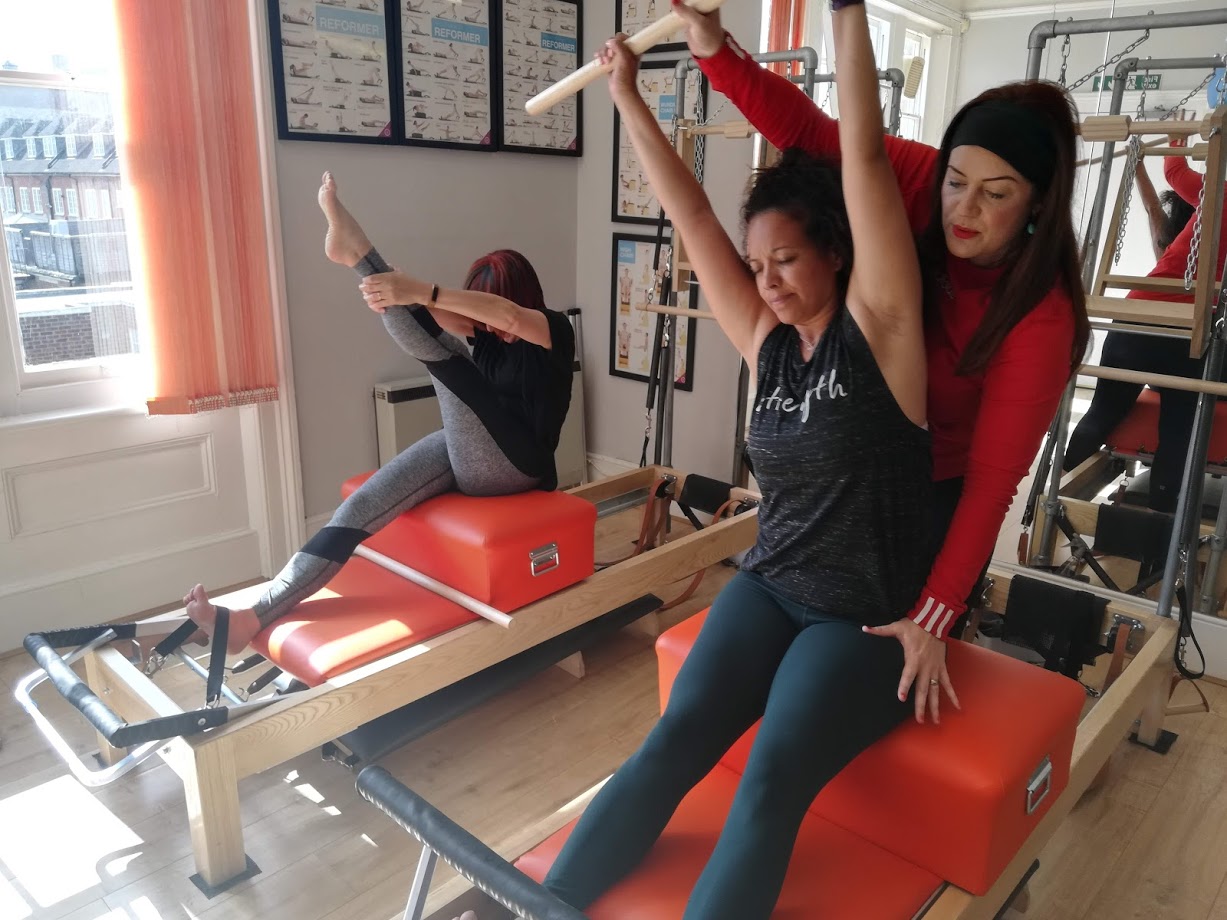 1:2 Shared Training
Duet Prices
1 x 55 minute – £80 / £40pp
5 x 1:2 – £380 / £190pp
10 x 1:2's s – £736 / £368pp
You are welcome to use Duet sessions with all teachers and Director for your convenience.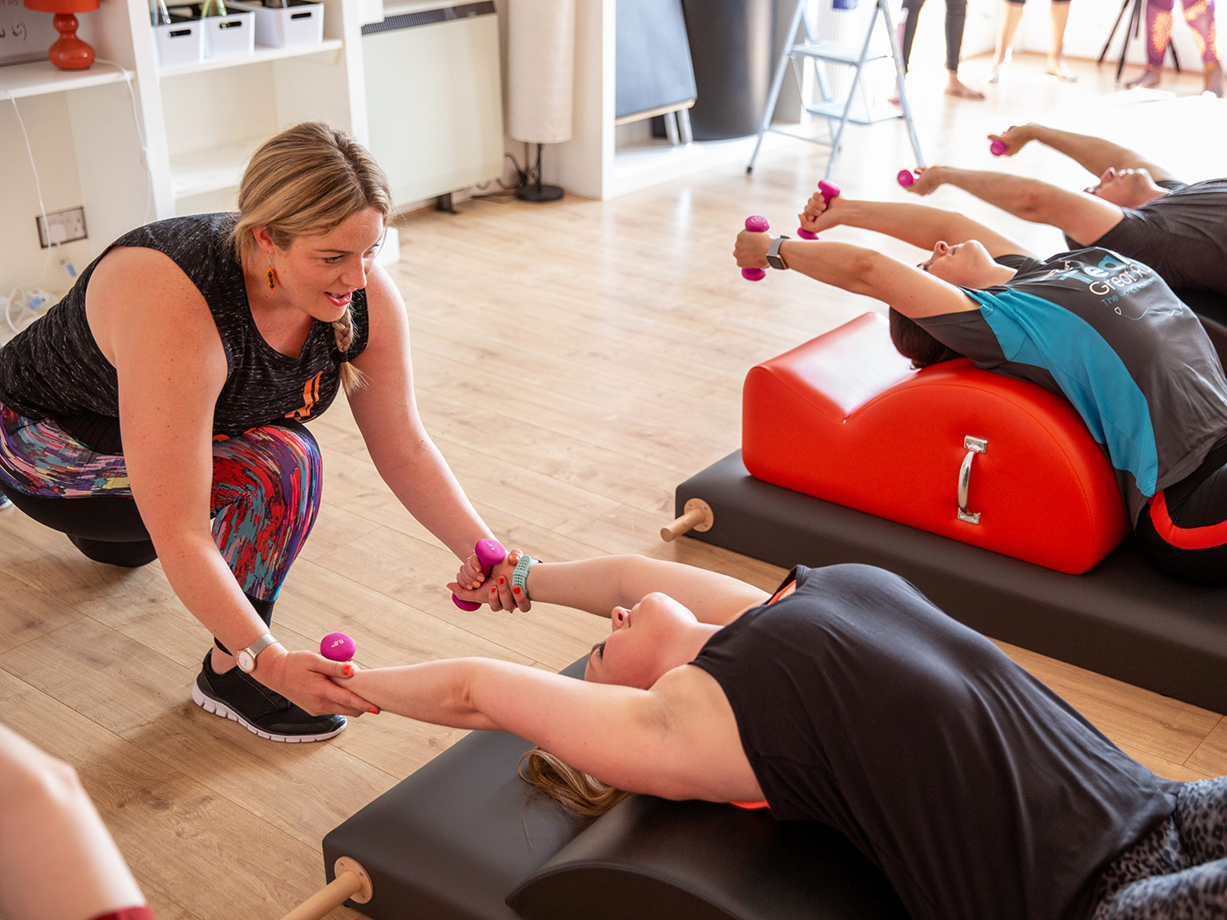 1:3 Shared Training
Trio Prices
1 x 55 minute – £105 / £35pp
5 x 1:2 – £498 / £166pp
10 x 1:2's s – £966/ £322pp
 You are welcome to use Duet sessions with all teachers and Director for your convenience.