Putting the "workout" back into Pilates
You've already heard of Pilates, right? You know – that thing that's "a bit like yoga" or the one that "my wife does to breath and stretch out".
You might need to think again! With so many types of Pilates out there, and hybrid workouts that fuse Pilates with boxing or Pilates and Yoga, or group fitness Reformer classes, how do you know if you are doing the true authentic work?
At The Pilates Pod, we're proud to be fighting fashion and fads, forgoing shortcuts, dispelling myths and helping to educate others to the true nature of this much-adored exercise regime.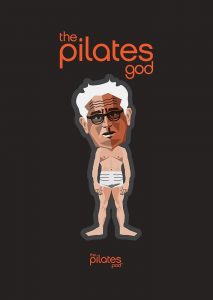 Dispelling the myths of Pilates
Pilates is a gentle stretch and breathing class done on a mat.

The Pilates Matwork repertoire was designed to be your homework to practice the concepts in between studio sessions. A traditional Pilates workout at The Pod is performed on apparatus that uses springs for resistance instead of weight, such as Wunda chairs, Reformers, High Chair, Pedi Pole, Arm chair, Tower, Cadillac, Spine Corrector, Ladder Barrel, Magic Circles, BeanBag, Foot Gizmo, Toe Corrector and more. Just as it should be, with Matwork thrown in for good measure so you can practice at home.
The springs give support and bring about change to the body that using your own bodyweight on the mat alone just can't do. The Matwork is therefore the hardest place for a beginner to start, and all Classical Pilates will begin with making those changes straight away with the help of the springs.
The workout will build joint and pelvic stability, improve strength over your centre (powerhouse) as well as the whole body, stretch out tightnesses and increase fitness and stamina.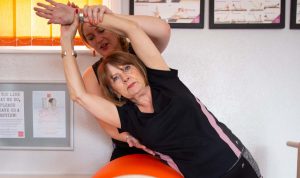 Pilates is good for everyone.
With a strong focus on your powerhouse (glutes, back, deep abdominals, pelvic floor and inner thighs) Joe Pilates realised that this important muscular area was key for everyone to ensure the stability of the spine and pelvis and was the most common reason why injuries occured due to a breakdown in posture.

BUT, not all exercises in the repertoire, or the way they are taught, are right for everyone. Certain medical issues such as back disc issues, osteoporosis, joint replacements or postnatal abdominal or pelvic floor weakness, call for carefully programmed workouts that are right for the individual and not generic mat based session.
Will Pilates fix me?
Pilates teachers are not medics, but movement and exercise professionals. A good teacher shouldn't promise that Pilates will be able to fix any of your issues and instead allow the osteopath, doctor, physio, surgeon or chiropractor to identify and address the specific issues.
Classical Pilates won't focus at all on the area of weakness to spot fix, and it won't mean you are just left sitting things out either, because with a whole studio of apparatus, we never need to! Classical Pilates will instead address 99% of the healthy body you have in order to avoid further compensations arising and through this better execution of movement, you will fix yourself!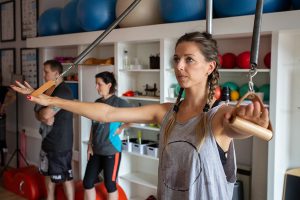 Pilates is complicated.
It really shouldn't be! Taught Classically, it's as simple as ABC. Bend your knees into your chest. Lift up your head neck and shoulders. Lift your arms up higher than your hips. Pump your arms up and down as you breathe in for 5 counts and breath out for 5 counts until you reach 100.
Well done! You've just done the first exercise in the Matwork repertoire "The Hundred"
Pilates is good for my core.
Yes it is. But that's just the start! Classical Pilates teaches you the core is part of a bigger focus, your "powerhouse. " Featuring your deep abdominals, glutes, back, inner thighs, pelvic floor and shoulders. The work is a whole body muscular experience that will strengthen and stretch from top to toe and not just about isolating and fatiguing a few muscles.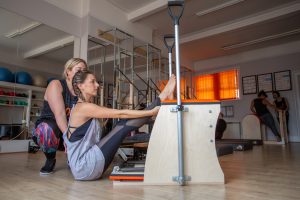 Pilates teacher training can be done over a weekend
Yes, unfortunately it can be! Without any governing body still (although things are changing!) you can qualify as a Pilates teacher under a pre Personal Trainer qualification and some inhouse training on a Reformer, or just a weekend long mat course. Classical Pilates full comprehensive certification takes around 12-18 months, covering the apparatus and matwork that Joe Pilates created, with over 600 hours post training practice, observation and assessments in a traditional apprentice/mentor style to really hone your craft and honour the history and lineage of this art. It's a commitment to the authentic method and not a quick cash in on the Pilates name!
Pilates is just for women
Ahem, have you been reading this article? Originally created by a man, for men. The dilution of the authentic work has meant Pilates over the years has lost its original strong focus and become less workout and more stretch class. With a client base of weight lifters, golfers, GB athletes, football players from Luton Town FC, Stevenage, Watford, Tottenham and England FC as well as broadcaster and author, Guillem Balague…. We'll let them show you their sweat!

For more information on Classical Pilates sessions or Pilates Teacher Training, check out Hitchin's www.thepilatespod.co.uk
Tel 01462 338002